---
RLCNotes.com and the RLCNotes weekly email is a quick overview of what is going on at Resurrection Lutheran Church in Verona and Monroe, WI.
From Pot Lucks to Bible Studies with links to other resources you may find helpful, RLCNotes is designed to provide a quick glance at our faith in action. Read, Share, Discuss and most importantly come worship with us.
Jesus Lived, Jesus Died, Jesus Rose...
...more
---
Please join us and invite friends and family to hear the good news that...
Jesus Lived
Jesus Died
Jesus Rose

Lenten Services

Monroe - 7:00pm Verona - 6:30pm
March 19 Pastor Bauer March 22
HOLY WEEK
Maundy Thursday:
Monroe-Monday, March 26, 7pm
Verona-Thurs. March 29, 6:30pm
Good Friday:
Monroe-Friday, March 30, 12:00pm
Verona-Friday, March 30, 6:30pm
Easter:
Monroe-April 1, 10:30am
Verona-April 1, Sunrise Service, 7am;
Verona-Festival Service, 9am
EASTER OUTREACH EVENTS:
March 17th, 9:00am
Prospect canvass in Verona. Meet at the Verona Campus at 9:00am.
March 24th, 10:00-11:30am
Easter for Kids in Monroe.
March 31st, 10:00-11:30am
Easter for Kids in Verona.
...more
---
Upcoming Events

Sunday-3/18
9:00am Verona Worship Service & Lord's Supper
Monroe Bible Study & Sunday School
10:30am Monroe Worship Service & Lord's Supper
Verona Adult Bible Study & Sunday School
6:00pm Catechism @ Monroe

Monday
10:15am Pleasant View
7:00pm Monroe Midweek Lenten Service

Tuesday
5:30pm Council Meeting

Wednesday
6:00pm Catechism @ Verona
7:00pm Book Club in Verona

Thursday
10:30am Noel Manor
5:30pm Lenten Meal
6:30pm Verona Midweek Lenten Service
7:30pm Bible Study in Verona

Saturday
10:00-11:30am Easter for Kids, Monroe

Sunday-3/25
9:00am Verona Worship Service & Lord's Supper
Monroe Bible Study & Sunday School
10:30am Monroe Worship Service & Lord's Supper
Verona Adult Bible Study & Sunday School
6:00pm Catechism @ Monroe

...more
---
BOOK CLUB REMINDER:
Please join the RLC book club at 7 pm in the youth room at church in the upcoming months:
March 20 to discuss Before We Were Yours by Lisa Wingate
April 18 to discuss Yellow Crocus by Laila Ibrahim
May 16 to discuss America`s First Daughter by Stephanie Dray
Please contact Julie Krause at jkkrause65@gmail.com or Elizabeth Strutz at elizstrutz@gmail.com if you have any questions
SUNDAY SCHOOL SINGING:
In Verona: Sunday, April 8, "O Church, Arise" with Lakeside Lutheran High School`s A Capella Choir (Gr. 1-6 only)
EASTER BREAKFAST & LILIES:
Join us on April 1, for Easter Breakfast! We encourage everyone to join us in Verona after the 7am Sunrise Service for a buffet style brunch or in Monroe from 9:15-10:00am. The sign-up sheet for Verona is in the Narthex. Look in Luther's Court for serving opportuni-ties in Monroe.
Verona Campus is looking for an Easter Breakfast Coordinator. If interested, please read the brief job description located on the back of the sign-up poster in the narthex. Please contact Kate Neitzel theneitzels@charter.net
If you would like to purchase flowers to beautify our sanctuary for Easter Sunday, see the sign-up sheet on the bulletin board across from the coat rack in Verona & Luther's Court in Monroe. Questions, please contact Kate Neitzel or Jean Schoenike, thanks!
Lenten Services:
Monroe Campus, 7:00pm Verona Campus, 6:30pm
March 12 Pastor Cortright March 15
March 19 Pastor Bauer March 22
EASTER OUTREACH EVENTS:

March 17th, 9:00am Prospect canvass in Verona. Meet at the Verona Campus at 9:00am.
March 24th, 10:00-11:30am Easter for Kids in Monroe.
March 31st, 10:00-11:30am Easter for Kids in Verona.
NEW OPTION FOR MEMBERS-AUTOMATIC WITHDRAWAL
Offerings via automatic withdrawal are available to members.
Members can set this up to have money withdrawn directly from their bank account in the amount and frequency you choose.
Helpful if some members prefer not to bring envelopes to church with checks/cash
All that is needed is the following:
Blank voided check.
Amount and frequency you want the offerings to be.
Please see our Treasurer, Nathan Brunk, or email him at treasurer@rlcverona.com to get this set up or ask any further questions.
SUNDAY SCHOOL SINGING:
In Verona:
Sunday, April 8, "O Church, Arise" with Lakeside Lutheran High School`s A Capella Choir (Gr. 1-6 only)
Book Club
Please join the RLC book club at 7 pm in the youth room at church in the upcoming months:
March 21 to discuss Before We Were Yours by Lisa Wingate
April 18 to discuss Yellow Crocus by Laila Ibrahim

Adult Bible Class will meet 10:30am - 11:30am in the Fellowship Hall
Are you looking for encouragement? Are you looking for someone to come to your de-fense? How about a clean conscience? How about assurance that your sins are forgiven? Have you ever wondered just how the Old Testament books connect to the New Testament? Hebrews is the book for you! Come and join us as we "fix our eyes on Jesus, the author and perfecter of our faith."
We will be starting the book of Hebrews on Thursday, February 22nd. Bible study starts at 7:30 PM (after Thursday night worship) and lasts about an hour.
Sunday Morning Bible Study in Monroe

We all worship something or someone every day. In doing so, we make these objects our gods. Although many people think of idolatry as a primitive practice of third-world tribes, its as big an issue in today`s Western world as it has ever been. In fact one could argue that the idolatry we practice in the United States is more shameful and dangerous than bowing down to carved images because we don`t even realize we`re guilty of it. In this study participants will identify many present-day idols and be equipped by God`s Word to avoid falsely worshiping them. Please join us on Sundays at 9:00am at our Monroe Campus.
ANNOUNCEMENT ABOUT ANNOUNCEMENTS
We are working to improve communications at RLC. Part of this effort is introducing new validation processes, which will require us to set earlier deadlines for announcements. If you would like an announcement in the bulletin, it will need to be submitted one week before our earliest service. Example: An announcement for Sunday 3/18 (includes Thursday 3/15 and Mon-day 3/19) will need to be submitted by Wednesday, 3/7.
Likewise, any announcement to be included in the monthly newsletter will need to be sub-mitted one month in advance. Example: An announcement for the May newsletter will need to be sub-mitted by March 31.
Please submit all announcements to ministrycoordinator@rlcverona.com with heading and text exactly as you would like it to appear. Please note that limited printing space does not allow for all announcements to be in printed format. However, all announcements will be included electronically in the RLC Notes email.
When you submit an announcement, an electronic copy (i.e. pdf file format of either bulletin or newsletter) will be emailed to you for validation. If you need to make a correction to your announcement, you will need to reply to the email with the correction within 3 days.
Thank you for your help in improving our communications here at RLC!
-Philip Meinel, Inreach Chairman

Ken Notes: If you miss a deadline or have an item just for RLCNotes I may be able to accommodate last minute requests (I send RLCNotes Thursday or Friday). BUT my email can be a mess (100`s per week), so a call to 608.334.2174 will help. Emails must contain the text rlcnotes or rlc in the subject or body because I search for this from emails sent to Ken@KenHarwood.com. I also except bribes in the form of cookies, cake, or personal visits (bring a hammer).

...more
---
Thursday nights at 7:30 pm beginning on March 1
This is a no cost, no obligation basic Bible information course
and will give participants a solid, foundational understanding
of God's Word.
Classes start at 7:30 pm and meet for about one hour.
Additional class times can be scheduled at your convenience.
SESSION ONE Can I be sure I'm going to heaven?
SESSION TWO Do I need Jesus?
SESSION THREE Does Jesus love me?
SESSION FOUR How can I believe in Jesus?
SESSION FIVE How do good works fit in?
FREE CHILD CARE AVAILABLE

Contact Pastor Strutz at 608.515.4334 or pastorstrutz@rlcverona.com
Resurrection Lutheran Church • 6705 Wesner Road, Verona
...more

Notes: click this link tor a printable poster / brochure for these classes!
---
Dates and Locations:
April 14, 2018
at Resurrection Lutheran Church
6705 Wesner Road , Verona, WI
and again on:

April 28, 2018
at Resurrection Lutheran Church
1603 16th Ave. , Monroe, WI
Time: 8:30-11:30 am
Learn about:
Communication`s effect on the child`s body and brain
Why a child`s behavior is communication
Why punishment doesn`t work (Break the judge, blame and punish cycle)
A new way --> Growing desired behaviors
Finding new solutions!
Creating successes where they didn`t exist before.
This is a free parenting workshop Please call 608-620-3486 or email Kathleen Harwood to register for this group. Kathleen@InTheMomentTherapy.com
...more
---
---
The 2018 WELS International Youth Rally
will be held June 26-29, 2018,
at Bowling Green State University,
Bowling Green, Ohio.
Visit wels.net/2018youthrally to learn more.
Youth Group Scrip Cards NOW ON HAND!
Our youth group gets a donation from Kwik Trip (5%) and Culver`s (10%) when we buy their scrip gift cards. We now have both cards on hand at church (RLC Verona) in different denominations for anyone interested in purchasing gift cards to help our youth group. The teens have used money in their account to help them attend the National Youth Rally as well as purchase food for the Verona Food Pantry (now called BPNN).
Please make checks payable to RLC Youth Group and see Denise Reimer for the cards. We can only accept checks due to online banking.
If anyone from RLC Monroe is interested in purchasing cards, please e-mail Denise at reimer1@charter.net. The youth group thanks you in advance for your support!
...more
---
This is a free app that allows your members to sync your church`s directory to their iPhone, iPad, iPad Mini, Android device or Kindle Fire. Members will be able to view the church and staff information, as well as search and view family members. Members will also be able to call, email or text if a phone number or email address is
available on the church, staff or family details. Any changes that are generated on Instant Church Directory Online will automatically download to each member`s devices, ensuring they always have the latest information.
To download the app to your Apple device, click here:
https://itunes.apple.com/us/app/instant-church-directory/id589542221?ls=1&mt=8
To download the app to your Android device, click here:
https://play.google.com/store/apps/details?id=com.instantchurchdirectory.members
To download the app to your Kindle Fire, click here:
http://www.amazon.com/Communication-Resources-Inc-Instant-Directory/dp/B00D76604E/ref=sr_1_1?s=mobile-apps&ie=UTF8&qid=1371671565
Who can access the app?
Anyone who has an email address listed in the directory (under their family details) will be able to request access to download and sync the directory on their device. Each member will receive a password per device, which cannot be shared with other members. Any member that is set to Inactive will not be able to procure a password. If a member has the directory on their device, and is later set to Inactive, they will no longer be able to sync and access the directory until they are set back to Active. Furthermore, all of the data is protected by SSL so only you and your members will have access to your church data.
Members must download the Instant Church Directory Member App first.
Once downloaded, enter the email address that is listed for you in your church`s directory. This will generate an email that is sent to with your password.
Enter this password on Step 2 of the app. This will start the first download of the directory. The first time may take a few minutes if you have an especially large church.
...more
---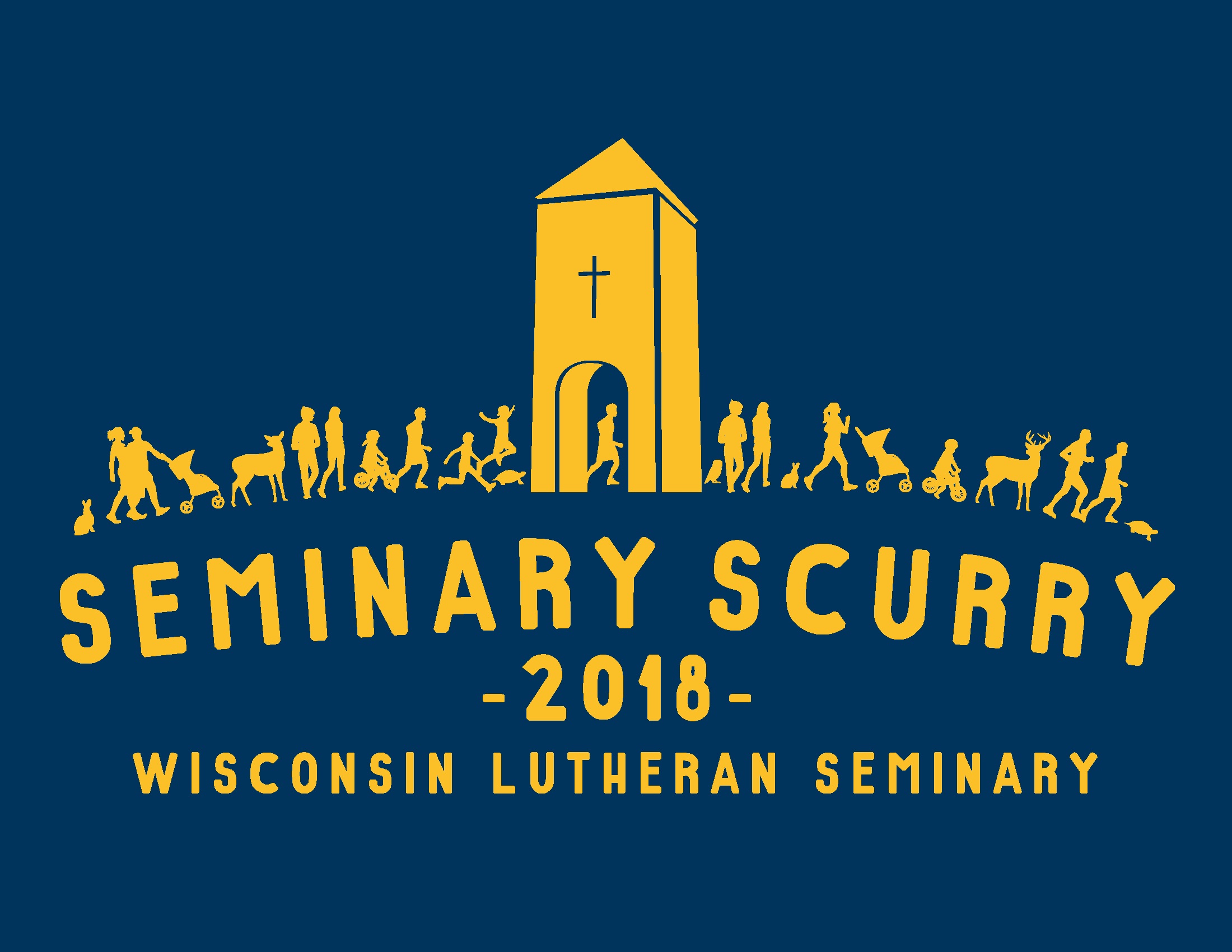 My name is Paul Koester and I am the student recruiter at Wisconsin Lutheran Seminary (many of you have gotten emails from me in the past). Your Seminary and I would like to invite you, the students in your school, and the families in your church to the 3rd annual Seminary Scurry 5k and Kid`s Dash on April 28th! In the time since its introduction, the Seminary Scurry has proved to be a worthwhile recruitment event as the campus is promoted to families and young men in the area. It`s a great way to get people exposed to our beautiful campus. Please come join us for the race, lunch, and a tour of the campus!
I would love for you to be a part of getting as many people as possible on campus for this event. Attached are advertisement materials which I`ll ask you to print out to hang in your schools or churches, or to put into your bulletins on Sunday. If you have any questions, feel free to contact me.
Hope to see you on the 28th. God bless!
Paul Koester
Seminary Student Recruiter
recruiter@wls.wels.net
414-736-7659
...more
---
Help plan our future with God`s blessing!
For over a year we have been working with Crossroads Ministry to help us plan for the fu-ture of Resurrection. After holding many seminars and gathering much input we are ready to share and develop specific plans to guide us over the next decade. The ten year target has been shared.
Four sites.
1,000 members.
700 in weekly worship.
We pray for God to bless this target.
Your input is sought on our ministry plans.
See the plans.
Share your ideas.
Hard copies and electronic copies of the drafts of the plans are available if you aren`t able to attend one of the forums. We plan to formalize the plans at our April congregation meeting and begin implementation of the plans in July...
...more
---
The Sermons & Service Videos
Found on our website, from here you can view the video of last weeks sermon. Scroll down to download PDF`s of the text of the current and previous sermons.
...more
---
Any member of the New Pastor Committee is available to discuss this recommendation in detail. Committee Members are Philip Meinel, Pastor Strutz, Vicar Priewe, Dick Meske, Paul Schoenike, Casey Smith and Kent Woller
...more
---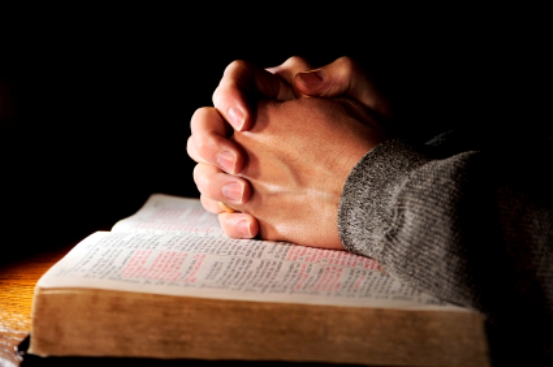 Start each week day with a short Bible reading, devotion, and prayer. Monday through Friday a devotion is provided by WELS and WhatAboutJesus.com. Missed your daily devotion? Browse the archive, which has several months' worth of devotions to uplift and encourage you with the Word.
...more
---
Jacob Haag
Jacob Haag - jacobshaag@gmail.com, 2013-2014

Sorry for the delay. I had a funeral last week and it`s been ironically stressful for January. Happy to give a short update.

2018 marks the third year at another RLC - Redeemer Lutheran Church - in Ann Arbor, MI. Megan and I got married in June 2016 in California and continue to enjoy life with all the activity of a university city.

This past summer we both went back to the WELS worship conference (where we met), where Jacob participated in the festival choir and played oboe, and afterward spent a weekend in downtown Chicago. In August, we celebrated the completion of our church renovation after more than two years of planning. Although it was a lot of work for me as the project manager, we were able to use it as a big outreach event.

Our campus ministry is now funded through WELS Home Missions, and with God`s blessing, we`ve seen increased Bible study and worship attendance. I enjoyed planning our district Reformation 500 service on the district Commission on Worship and am staying busy this winter with a conference presentation on hymnody.

Megan continues to enjoy working as the office administrator at LimnoTech, a water environmental engineering firm. This past fall gave the biggest surprise: we became homeowners a lot sooner than we thought - all in four days! We now are settling in to a condo about 5 minutes from church. We enjoy hosting our parents when they come to visit and the many classmates who got assigned to our area.

We look forward to attending the Grow in Grace retreat for pastors in April. For more information, see our website at rlca2.com or find us on Facebook @RLCA2.

Jacob

Ben, Molly, and Emma



We do not have all that much new to add. I am currently starting my last semester at WLS and God-willing I will be receiving my call in May. We hope to see some of you then!

Molly is a part-time assistant and Star of Bethlehem in New Berlin, where she had previously done her student teaching. Emma is now 5.5 months old and doing well. No teeth yet, but they seem not too far off.

I am currently the senior assistant at St. Johns in Newburg and I work part-time at the winery in Cedarburg. We are looking forward to what God has in store for us and for our RLC family as we go forward in his grace.


Ben, Molly, and Emma
Tim Rosenow (July 2012- June 2013)

Hey all! Pastor Tim, like Vicar Tim, is still single, but the count of my niblings (nieces and nephews) has now increased to 7 with an eighth arriving in February! I`m blessed to have many of them quite close so I can visit and spend plenty of time being the favorite uncle.

I am now in my 4th year of serving at St. Paul`s in Prescott, WI. We are a small congregation, but are working on being more mission-minded (and the congregation has always been quite welcoming). We`ve added a monthly game night as a fellowship opportunity, and have just begun a 3-year Bible reading program called 2020 Vision.

A challenge that we`re facing is that a significant portion of the congregation is becoming elderly, but I see that as an opportunity for the younger members to step in and step up. I`m glad to hear that God has so richly blessed you in Verona (and Monroe!) and pray that he continues to shine on you and through you.


In Christ,
-Tim
David and Katie
bigdave641@gmail.com
Here`s a succinct summary for RLC. To be sure, I can provide any other interesting details or members can ask, but this is probably what you`re looking for.

Regarding our family, Katie and I are blessed with Hezekiah James Sigrist, 4 years old, a creative, social little guy who is getting ready to start kindergarten this fall, and Samuel Levi Sigrist, almost 4 months old, who loves seeing new faces. We still and will always remember our daughter Hadassah Noel Sigrist who was born August 21 2016, baptized in the hospital room, and passed away the next day due to expected health conditions.

Regarding my ministry, after graduating from Wisconsin Lutheran Seminary I deferred a call to pursue a Master`s Degree in Biblical Studies to focus on the Dead Sea Scrolls and Septuagint at Trinity Western University. In short, after a few months, the Canadian mission board called me to serve part-time a nucleus of a few families meeting monthly in Vancouver while I continued my studies. After a few years, we officially formed a church, Saviour of the Nations, and began growing slowly but surely, and then began to receive support from a combination of Home Missions, World Missions, and the Joint Mission Council so that we called Geoff Cortright to serve full-time. Now we are continuing to grow and spread to Gospel quite seriously all over the world as we meet with prospects and members who come and go from all over as Vancouver is a very transient, global city.

At this time I am finishing my doctoral studies in Cognitive Linguistics at a distance at Stellenbosch University (which shares a relationship with TWU) in South Africa, and am busy with many linguistically focused Bible research projects and biblical language teaching at Trinity Western University. At Saviour of the Nations we are training a PSI student from China, Qiang Wang, who will soon be called as a vicar, and I am doing occasional teaching and curriculum development with our sister seminary in Hong Kong, Asia Lutheran Seminary. The Lord will determine how things go, but we have plans to start a second site beginning with South Sudanese ministry in the near future in Surrey, which is a very quickly growing city in Metro Vancouver.

We are also now proud "landed immigrants" to Canada and will continue to see how the Lord blesses my family and our ministry at Saviour of the Nations.

Peace,
David

Caleb & Kristin Free
pastorcfree@gmail.com
If our family was at all musically talented, our band name would be, Kristin and her July Boys. My birthday is July 13, three year old Clay`s is July 4, and brand new Aaron`s is July 15 (Kristin`s is April 14). Funny story about Aaron`s birth...he came three weeks early, and he also came on the same day I was officiating a wedding. Fortunately, I was able to see him born, quick perform the wedding, head back to the hospital to hold Aaron, all in about 2 hours. Everyone is doing well, and I can`t thank God enough for my beautiful family.

Ministry at Risen Savior in Lakewood Ranch, FL is exciting. We are coming to the close of a building project, finishing our sanctuary and education wing. We are scheduled to hold a Grand Opening on March 25, 2018, and we pray the construction will be done by then. We are also looking at the potential of starting a preschool at Risen Savior, with the earliest starting date being the Fall of 2019. We thank God for the opportunities he gives us to spread the gospel in our community, and we pray he gives us the strength to be faithful servants in his kingdom.

The Free Family

Eric & Jennifer
ecmelso@gmail.com

Jennifer and I are living in Ooltewah, TN, on the east side of Chattanooga. This January Jennifer will begin to sub in the public school system while I continue to work with our small group at starting a new church in the city of Chattanooga. Right now our home is also serving as the ministry center for our new mission church. We currently have worship once a month in our living room and conduct Bible class or hold church planning meetings on all the other weekends in the month.

We have chosen the name Living Hope for our church and are going to be delivering God's message of hope to the people of Chattanooga. We even created a logo about a month ago after getting feedback from over 350 people at a Christmas Expo where we set up a church booth. We now just completed our initial website (www.livinghopechatt.com) and look forward to taking the next big steps before opening our doors!

We will be renting a movie theater auditorium for our once a month worship services starting in May and then September 9th, 2018 will be our grand opening when we start every week worship services at the movie theater. In the months leading up to May we will be getting the word out about Living Hope Lutheran Church and spend time meeting lots of people. We will also take the coming months to work with our core group as we get ready for the big launch, discuss how we will operate our church, and make sure we have a strong foundation for the future. Even though we are just taking baby steps right now, God has continued to bless our outreach efforts and has brought a good number of interested people into contact with us.

We miss our Resurrection family and hope you can come visit us in Tennessee sometime!

Eric & Jennifer
...more
David Sigrist - bigdave641@gmail.com, 2010-2011
Caleb Free - pastorcfree@gmail.com, 2011-2012
Tim Rosenow - rosenotd1@gmail.com, 2012-2013
Jacob Haag - jacobshaag@gmail.com, 2013-2014
Steve Pelischek - pelisteveh@gmail.com, 2014-2015
Eric Melso - ecmelso@gmail.com, 2015-2016
Benjamin Phelps - beph.mlc@gmail.com, 2016-2017
Tim Priewe - - 2017-2018
---
One hundred years is a long time. Think of all that has happened. The world has been at war. New countries have formed, while others collapsed. New technologies have developed. (Can you remember what it was like before the microwave oven and the air conditioner?) The synod has changed as well. We`ve grown, reaching out in countries around the world as well as throughout the United States. We`ve also used technology to spread the gospel even further, allowing the Holy Spirit to work in the hearts of more people.
The year 2014 marks a momentous occasion for the small church publication
Forward in Christ.
The magazine has been sharing the gospel message for one hundred years...
...more
---
All of Wels from their mobile app.
...more