---
From Pot Lucks to Bible Studies with links to other resources you may find helpful, RLCNotes is designed to provide a quick glance at our faith in action. Read, Share, Discuss and most importantly come worship with us.
Jesus Lived, Jesus Died, Jesus Rose...
...more
---
WELS First Vice President Rev. James Huebner will throw out the ceremonial first pitch for the Milwaukee Brewers' game against the San Francisco Giants on Fri., July 12, 2019. Game time is 7:10 p.m. "What a thrill to throw out the first pitch, and all the more because
those of us who are big Brewers fans are so excited for this season," says Huebner, pastor at Grace, Milwaukee.
Carpool options will be available. If you have any questions please contact Jean Schoenike at(608) 325- 9491.

...more
---
Vicar Uhlhorn has certainly been a blessing to Resurrection and we want to give a great farewell. There are several opportunities to do so.

Thursday Evening, July 25 in Verona. This will be Vicar's final time preaching on a Thursday. There will be time after worship for farewells. (Around 7:30 pm).

Friday, July 26, 7:00pm in Verona. Vicar Farewell bonfire. Bring a lawn chair and snack to pass. This is the event when Pastor Strutz will give his annual roast of Vicar. There might be a roast back.

Sunday, July 28 Vicar will preach in both locations. A lunch will be held following worship in Monroe.
VICAR'S FAREWELL LUNCHEON
Sunday, July 28, Noon - Everyone from both campuses is invited to Monroe for this event. It's a "true" potluck… no signup is required, just bring your favorite dish to pass - hot or cold - main dish, salad or dessert. Contact Kathy at ministrycoordinator@rlcverona.com or Jean Schoenike at schoenikejp@charter.net if you have any questions.

If you can't attend any of these events, feel free to contact Vicar at vicaruhlhorn@rlcverona.com or by phone/text at 480-326-7557....

...more

Make sure to thank Vicar for all his work on soccer camp this week!!!
---
Sunday 7/14
9:00am Verona Worship Service & Lord's Supper
9:30am Monroe Adult Bible Study
10:30am Monroe Worship Service & Lord's Supper
Verona Family Bible Study

Monday
10:15am Pleasant View
7:00pm Monroe Worship Service

Tuesday
6:00am Men's Bible Study - Verona
6:00pm Council Meeting - Verona
6:30-8:00pm WOW - Verona

Wednesday
6:00pm New Mover Visits - Verona
6:30pm Choir Rehearsal - Monroe

Thursday
6:30pm Verona Worship Service
7:30pm Verona Bible Study

Sunday 7/21
9:00am Verona Worship Service & Lord's Supper
9:30am Monroe Adult Bible Study
10:30am Monroe Worship Service & Lord's Supper
Verona Family Bible Study
6:00pm Volunteer Celebration - Verona






...more
---
CHURCH PICNIC HELP NEEDED We are looking for assistance in organizing and setting up for the food service for the RLC family picnic on Sunday, August 18th, held at the Verona campus.

If you are able to serve the Lord in this way, please contact Ned Reimer (reimer1@charter.net) or Kate Neitzel (neitzelhouse@gmail.com).

Postcards are available on the table in back for you to hand out to family and friends. Invite as many people as you'd like to!
Food - Music - Games - Fun for All
...more
---
Our thanks to all the coaches, volunteers, participants and families!!!
...more
---
On July 20th, Professor John Brug will lead a special presentation at Peace about the work and challenges of translating the new Evangelical Heritage Version. Prof. Brug and a team of dedicated pastors and professors spent six years to create the EHV, which will be released in July. Peace has been using the EHV for reading in worship for the last year.
As the general editor and Old Testament editor, Prof. Brug will give attendees a glimpse into the distinct features of the EHV, the reasons for publishing a new translation and the difficulties in working with the text.
The Peace Talks series of Bible studies and presentations are open to Peace members, area Lutherans and those interested in learning more about our faith and confession. Peace will serve coffee, drinks and food. Through a generous sponsorship by Thrivent, there will be no charge to attendees. Registration is appreciated, but not necessary through this form or by emailing or calling the Peace church office.
Full copies of the Evangelical Heritage Version will be available for purchase before and after the presentation.
Where: Peace Ev. Lutheran Church 1007 Stonehaven Dr. Sun Prairie, WI 53590
When: Saturday July 20th, 9:30am to 11:30am
For more information, please contact dan.larson@peacewels.org
...more
---
Be part of Splash Canyon VBS!
Learn the good news that God is with us and keeps His promises to us on life's wild ride! Children, ages 3-10, will enjoyupbeat songs, Bible study, games, snacks, and crafts. While adults can enjoyan opportunity to crack open the Bible with Bible 101, led by Pastor.
We have two great opportunities to invite friends, family and neighbors to join in the Splash Canyon adventures at Resurrection Lutheran Church:
Monroe
August 3 ~ 9:00am - Noon
1603 16th Avenue, Monroe

Verona
August 4-8 ~ 5:30-7:30pm


6705 Wesner Road, Verona




Register online now to have a splashing good time learning about Jesus!
VOLUNTEER!
Please consider helping to prepare to have fun sharing the Splash Canyon message with the kids! Whether you can help make decorations,organize snacks, be a group leader, take pictures, teach music or more… wehave an opportunity for you!
Call Ellen Andrews at (920) 382-0511 or email ellen.andrews@wisc.edu for more information.
Plunge in for VBS fun at Splash Canyon!
...more
---
NEWSLETTER
Anything you would like included in the July newsletter must be submitted to Kathy at ministrycoordinator.com by end of day Tuesday, July 16th.
ALL VOLUNTEERS
If you've been volunteering at either the Monroe or Verona campus, make sure to put July 21st at 6:00pm in Verona on your calendar!
Stay tuned…. You won't want to miss this!
CONFIRMATION CLASS BEGINS SEPTEMBER 4

As the summer blazes on, the school year is fast approaching. This year Pastor Ewings is looking to visit with the families of all our seventh and eighth graders before confirmation class begins. Please contact Pastor Ewings if your child is ready for confirmation class this year. Call (608) 535-6531 or email pastorewings@rlcmonroe.org.

PRESCHOOL CLEAN-A-THON
July 25-27 in the Verona Fellowship Hall ~ 8:00am - Noon
Volunteers are needed to help with:
Set-up, operating and clean up for the event. Please contact Kate Neitzel neitzelhouse@gmail.com or Paulette Janikowski pjanikowski@outlook.com if you are able to assist with any of these activities.
Volunteer Teams:
July 22-24: Clean, set up and arrange items in fellowship hall.
July 25-27: Help with questions, transactions, loading of items, and keep room clean.
July 27: Remaining items will be taken to Twice as Nice for donation, one or more larger vehicles required for transportation.
THURSDAY BIBLE STUDY

Sure, you've sung some Psalms here and there… you might recognize the book of Psalms as the longest book in the Bible… but do you know about the hidden gems?? There are plenty of Psalms that point directly to Jesus! In fact, Psalm references appear OVER 400 TIMES in the New Testament! Luther called the Psalms a "miniature Bible". Join us each Thursday to skip the surface and dive deep! Even if you miss a session or two you can hop back in and not be behind. Please join us when you can to see our Savior in the Psalms!

SUMMER SERMON SERIES
Swimming Upstream
Counter-Cultural Moments for Christians to Cling To

A Christian's life just looks… different. Some call it "backwards", some say we just don't get it. Why is that the case?

First, we acknowledge that God speaks in his Word, and that alone drives us to follow, yes, but others have different ideas. God has recorded several instances in Scripture where faithful people have trampled the trendy trail in favor of God`s racious way.

Starting June30th we will be Swimming Upstream for six weeks to hear what the world would have us do and then see what God tells us is the truth! Be strengthened to live differently in the best way possible!
RLC BOOK CLUB SUMMER SCHEDULE
During the summer months, the book club reads books that have been made into movies.
We will watch the movie and have a discussion following. We meet at 6:00 pm in
the youth room in Verona.

July 23: My Cousin Rachel by Daphne du Maurier
August 28: Hidden Figures by Margot Lee Shetterly

Summer Bible Study Monroe!
Bible study will continue at our Monroe campus through the summer. Join us for a shortened Bible study beginning at 9:30 (note the time change!). We will go through Very Important Chapters of the Bible with a different chapter each week.

See you there!

KWIK TRIP CARDS AVAILABLE
We have many different denominations of Kwik Trip cards on hand for all your travel needs. Plus, if you make a purchase inside a Kwik Trip store, we get an additional 10% back for our youth group. The money is used to send teens to the youth rally. The youth group has also used profits to purchase food for the Verona Area Needs Network food pantry. Please see Denise Reimer (608) 225-0902 or Katrina Meinel (920) 382-6696 for Kwik Trip cards.

...more
---
WOW
WOW JULY

Join us Tuesday, July 16th from 6:30-8:30pm for food, fellowship and Bible Study as we study Mary, the mother of Jesus. A woman admired for her bravery and loved for her devotion to God. She walked a difficult path bearing judgment and losing the trust of those she cared about most. Please RSVP to Ruth Pudlo at ruthpudlocleaning@gmail.com.
WORMS
We are planning Vicar`s Farewell Luncheon on July 28th following the service in Monroe. All who are interested in helping are encouraged to contact Jean.

...more
---
How is your marriage? Would you like it to be healthier? God designed marriage and only he can improve the health of your marriage. Join us for a two-day marriage enrichment event September 20-21, 2019. The cost is $185 per couple and includes a traditional Spanish family-style dinner Friday evening & lunch catered by Olde Madrid of Racine, continental breakfast Saturday morning, and all enrichment sessions.

Spend two days learning how to know each other better, appreciate each other more, gain trust, manage conflict, nurture intimacy and connect with each other intentionally – all in the light of God's grace. The result? A healthier marriage. Space is limited, so register early. See the poster or brochure in our lobby or visit www.wels.net/marriage-enrichment for more information and to register.
Space is limited. Please get the word to your flock as soon as you can.
I thank Jesus for the privilege of partnering with you to teach the gospel. May Jesus bless your efforts to help couples glorify him in their marriages.
...more
---
Watch for future events!
...more
---
Class times can be scheduled at your convenience.
Contact Pastor Strutz at 608.515.4334
or
pastorstrutz@rlcverona.com

Contact Pastor Strutz at 608.515.4334
pastorstrutz@rlcverona.com
This is a no cost, no obligation basic Bible information course and will give participants a solid, foundational understanding of God's Word. Classes meet for about one hour.
Classes will be held at both Monroe and Verona campuses, and meet for about one hour.
Additional class times can be scheduled at your convenience.
Session one - Can I be sure I'm going to heaven?
Session Two - Do I need Jesus?
Session Three - Does Jesus love me?
Session Four - How can I believe in Jesus?
Session Five - How do good works fit in?
...more
---
The Sermons & Service Videos
Found on our website, from here you can view the video of last weeks sermon. Scroll down to download PDF`s of the text of the current and previous sermons...
...more
---
About Forward in Christ
"May the LORD our God be with us as he was with our ancestors; may he never leave us nor forsake us" (1 Kings 8:57).
Forward in Christ is the official magazine of the Wisconsin Evangelical Lutheran Synod. Printed monthly, this magazine addresses important issues facing Christians today.
EDITORIAL OFFICE
Forward in Christ magazine
N16W23377 Stone Ridge Dr
Waukesha, WI 53188
Phone: 414-256-3210
This is a permanent link to the current
Forward in Christ...
...more
---
Youth Group Scrip Cards NOW ON HAND!
KWIK TRIP CARDS AVAILABLE
We have many different denominations of Kwik Trip cards on hand for all your travel needs. Plus, if you make a purchase inside a Kwik Trip store, we get an additional 10% back for our youth group. The money is used to send teens to the youth rally. The youth group has also used profits to purchase food for the Verona Area Needs Network food pantry. Please see Denise Reimer (608) 225-0902 or Katrina Meinel (920) 382-6696 for Kwik Trip cards.

If anyone from RLC Monroe is interested in purchasing cards, please e-mail Denise at reimer1@charter.net. The youth group thanks you in advance for your support!

...more
---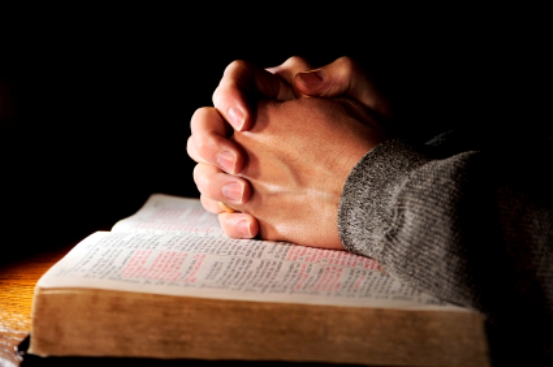 Start each week day with a short Bible reading, devotion, and prayer. Monday through Friday a devotion is provided by WELS and WhatAboutJesus.com. Missed your daily devotion? Browse the archive, which has several months` worth of devotions to uplift and encourage you with the Word.
...more
---
All of Wels from their mobile app.
...more
---
Jacob & Megan Haag

Good talking to you today. Sorry this is woefully late. Here is a summary:

Megan and I had a whirlwind year of traveling in 2018! We enjoyed the encouragement from the Grow in Grace retreat in San Antonio in the spring and traveled to England and Germany for vacation at the end of the summer. England had been a dream trip for Megan, and I was able to show her the seminary where I studied in Germany. To get out into the community more, I joined a community choir which toured to Washington D.C. in the spring and sung with the Ann Arbor Symphony Orchestra this past December and January. Megan still works as the office administrator at a water environmental engineering firm in Ann Arbor. We are expecting our first child, a daughter, in early June! That good news has been paired with more difficult times as Megan`s grandmother passed away in November and in December my mother`s cancer that begun during my vicar year has return and spread. In all things, we cling to God`s gracious promises.

We have really enjoyed our new church renovation for the past year and a half. I attended the Multi-Site Conference Pastor Strutz organized this past year, and we have begun discussions with two neighboring churches for the potential of increased ministry and outreach. I am excited and hopeful we can get something accomplished. I started a food drive canvas this past summer to support public housing near our church, and we had a great response from our neighborhood. We are planning on keeping that as a yearly outreach event. Although we are doing more outreach, unfortunately God has not blessed those efforts yet with more people joining our church through Bible 101. However, God does seem to be blessing our campus ministry efforts at Michigan. We are receiving synodical subsidy through the campus ministry committee, and our core group of students has almost tripled in four years. This past summer I began a Doctor of Ministry (DMin) program with a focus on preaching, along with some electives in New Testament. I have enjoyed the chance to get back to the classroom while still serving as a pastor. It brings me so much joy to hear all the blessings that have happened in Verona, Mt. Horeb, and Monroe since my time with you. God`s continued blessings to you at RLC!
Jacob & Megan Haag

---
Happy New Year!
Tim and Carissa Priewe
Carissa teaches first and second grade at Loving Shepherd in Milwaukee, where I am also serving as a senior vicar during my last year of seminary. This was my home congregation growing up and we are living about 6 blocks from my childhood home. I get to preach about once a month, and have started a youth group. My Senior Thesis paper is basically wrapped up and now we are waiting for Call Day and Graduation. I`m also scheduled to go on an archaeological dig in Israel this June.

The end of 2018 was sort of a whirlwind. My mom died from the cancer she had been battle for about 4 years on September 4th. Her mom, my Grandma, followed her this morning, as I write. She took a fall on New Year`s Eve Day, and I was the one to find her conked out on the floor. She went through hip surgery at age 90 and the surgery seemed to be successful. But after a miserable first day of recovery, she said she couldn`t take it, and then soon later she went into a deep sleep for basically a whole day before she died early this morning, January 7th. Our joy to see Grandma go home to heaven is far less than our sorrow.

All things considered, I guess we are hanging in there.

I was ecstatic to hear about Christmas at Resurrection and to see the article in Forward in Christ. It was a privilege and joy to be in the middle of it with all of you at Resurrection Verona and Monroe. God`s blessings as you keep it going!


Love, Tim and Carissa Priewe

---
Here`s an update from the Free Family:
God has been very good to our family. Our oldest son Clay is now 4 1/2, and will be starting Kindergarten next year. Our next son Aaron will turn 2 in July, and enjoys rough housing with his brother and dad. But the 3 Free boys will have to learn to be a little more gentle come May of 2019, because that is when we look forward to meeting a Free baby girl! Kristin and the baby are both doing well, and your prayers for continued health and blessing for mom and baby are greatly appreciated. Everyone is enjoying our Florida life, especially because as I`m writing this update in January, it`s sunny and 80 degrees. (You`re always more than welcome to come down and visit!)
God has also been very good to us at Risen Savior. We recently completed our building project, and the new sanctuary and education wing look amazing. The congregation has officially decided to move forward with a preschool, united behind the mission that the preschool will serve as an outreach arm of the church, connecting these young children and their families to their Savior. Lakewood Ranch is a fast growing community, and as such, there are many opportunities to proclaim Jesus to the people around us. We do that currently through our Mornings with Mommy program, our New Mover Outreach Team, our Community Gospel Share Team, and we look forward to doing that in the Summer of 2019 with our Summer-Long Music Camp. While there are challenges here, we give thanks for the many undeserved blessings God continues to give us at Risen Savior.
RLC will always hold a special place in our hearts. We pray God`s blessings upon the ministry at RLC, and all the great people who are there!
The Free Family
---
Here`s an update from Melso`s:
Our synod`s mission board must be OK with us sticking around here in Chattanooga, TN for a while seeing as we just purchased a home and moved out of our rental in early December. We`re glad we`re all settled in our new home now since we are expecting a baby this coming March. New baby, new home, new church. I guess we might as well try all of it at once.
Living Hope continues to be blessed by God. We got to welcome 35 members to the Living Hope family on December 9. We called it our member commissioning service. About half of those members were our WELS core group and the other half are people we`ve met from all different backgrounds here in Chatt. We`ve got Bible Information Classes continuing with a handful of others and some prospects who continue to attend very faithfully. Just about every week now we see a new face come check out our worship at the Regal Cinemas movie theater. All we can do is pray that God keeps blessing us exactly how he already has. We look forward to having about 4 different mission teams visit us throughout this next year to help with canvassing and a possible summer camp.
If any are on their way down to a Florida beach please don`t hesitate to contact us, we`d love to see you on your way! You`ll probably pass through Chattanooga. May God bless our shared efforts to reach others with The Good News.
Eric and Jennifer Melso
---

Ben Phelps



Two weeks later is better than never?

This past May I graduated from Wisconsin Lutheran Seminary following being called to serve as pastor at Grace Lutheran Church in Kenai Alaska. Molly, Emma (our one year old daughter), and I and shipped our possessions via U-haul and flew ourselves up in early July. I was installed and ordained on July 15. Molly was also called to teach Kindergarten at Grace`s school. She gladly accepted. Molly really has a passion and gift for teaching. The current situation works quite well, Molly teaches in the morning while the principal`s wife watches Emma, then they come home at lunch for the rest of the day. We are expecting a new addition the family--Ava Louise is due to born on March 30! We are all overjoyed and eagerly wait for this blessing to arrive. I have joined some of the local historical societies and have been put on the board of the Soldotna Historical Society. It is a great way for me to connect and serve in my community while doing something I enjoy. We are constantly amazed at the wonders of God`s creation here in Alaska. On a clear day, we can see mountains on three sides. We live five miles from the Cook Inlet which connects to the Pacific Ocean. A warm Japanese current keeps the temperatures here very mild. We frequently see moose in our yard and have been able to see grizzly and black bears in the wild as well as puffins, whales, otters, and seals. Anyone looking for a vacation destination is encouraged to stay with us, or at least stop by and say hi.

The ministry at Grace is one of great joy and opportunity. We have a little more than a hundred members in the congregation. The school has 64 students. Apart from Molly and myself, there are 4 other workers on staff. Our current principal has accepted a call and we ask for your prayers as we continue to call a replacement for him. We are the only WELS church on the Kenai Peninsula (which geographically is about 1/6 the size of Wisconsin). While most members live within a 15-20 mile radius, some members drive an hour and a half one way. We are currently pursuing an active Bible Information Class program and are witnessing God`s blessing of these efforts. This summer we will hold our soccer camp with help from Molly`s brother Joe, and students from Kettle Moraine Lutheran High School. May God continue to bless each one of you and the ministry of Ressurection-Verona and Ressurection-Monroe!

In Him,

Ben Phelps
Pastor at Grace Lutheran Church


...more