---
RLCNotes.com and the RLCNotes weekly email is a quick overview of what is going on at Resurrection Lutheran Church in Verona and Monroe, WI.
From Pot Lucks to Bible Studies with links to other resources you may find helpful, RLCNotes is designed to provide a quick glance at our faith in action. Read, Share, Discuss and most importantly come worship with us.
Jesus Lived, Jesus Died, Jesus Rose...
...more
---
July 8th Voter`s meeting == we will be voting on the budget for the 2018-2019 fiscal year (Printed copies available or electronic by request from president@rlcverona.com or treasurer@rlcverona.com
Also recommendation from the church council regarding debt reduction...
...more
---
Upcoming Events

Sunday 7/8
Verona
9:00 am Worship Service
10:15-10:30 am Fellowship
10:30 - 11:00 am Bible Study
11:00 - 11:45 Lunch (provided)
11:45 - Voter`s meeting (Technology to connect campuses)

Monroe
10:30 am Worship Service
11:30 am Lunch (provided)
11:45 Voter`s meeting (Technology to connect campuses)

Monday
7:00pm Monroe Worship Service

Soccer Camp

Tuesday
Soccer Camp
6:00pm Prison Ministry

Wednesday
Soccer Camp
Thursday
Soccer Camp
10:30am Noel Manor
6:30pm Verona Worship Service & Lord's Supper
Verona Bible Class

Sunday 7/15
9:00am Verona Worship Service
10:30am Monroe Worship Service
Verona Adult Bible Study

4:00pm Pastor Ewing Installation Monroe


...more
---
We have lots of great opportunities for you to support this fun outreach opportunity! A few of these great opportunities include… ·

Leading up to – Making decorations. ·
During – Photographer, Group leaders, and more.
Prayers – Lots and lots of prayers that God may bless our efforts!
To find out more information on how you can get involved, please contact Ellen Andrews at (920)382-0511 or ellen.andrews@ces.uwex.edu.

We look forward to you joining us to hear how precious all people are to Jesus!

Space Station Salvation
Come blast off to Space Station Salvation for vacation Bible school, to learn God's Word at Resurrection Lutheran Church! Children, ages 3-10, will enjoy upbeat songs, Bible study, games, snacks, and crafts. While adults can enjoy an opportunity to crack open the Bible and study core teachings of the Bible.

We are especially excited that this year Resurrection families have two great opportunities to invite friends, family and neighbors to join them in studying God's Word, at:

Monroe – Saturday, July 28th, 9:00am-Noon – Register at:
Verona – Sunday-Thursday, July 29th-August 2nd, 5:30-7:30pm -
...more
---

Share this with your friends!
---
Ordination Meal Sign Up:
The congregation is planning on providing ham, potatoes, dinner rolls and green beans for the meal in Monroe. We will be looking for people to bring salads and desserts. There will be sign up sheets in Monroe and in Verona for food items and for attendance. Please sign up today as we prepare to welcome Pastor Ewings. Please speak to Jean Schoenike if you have any questions — schoenikejp@charter.net...

Soccer Camp Reminder:
Please consider helping at this fun event. You don't even need to know how to play soccer! The love of our Savior is ALL you need! Come and share it with others! Speak to Vicar Priewe ASAP if you can help on any of the days and times during the week. We will find a place for your to serve! Soccer Camp runs July 9-13 from 9:00am-12:00pm. To register a child for this event, simply go to rlcverona.org or use the paper sign up. Thanks!

RLC Book Club
Over the summer, we will be reading books that have been made into movies and will then watch the corresponding movie.
July 18 at 6:00 pm - The Mountain Between Us by Charles Martin
August 15 at 6:00 pm - Murder on the Orient Express by Agatha Christie
We will meet in the youth room at Resurrection in Verona. This has been a fun event in the past--snacks and fellowship included! Join us if you can!
Collecting items for Pastor Ewing

Please help us in collecting non-perishable foods and cleaning supplies for Pastor Ewing and Ivy. These items can be placed in the basket by the bulletin board in Verona or in Luther's Court in Monroe. They will be returning from China the end of this month. Let's pack the parsonage with much needed items to welcome them home to Resurrection. Gift cards to grocery stores like Walmart, Shopko, etc. are also a wonderful donation. Thank you so much! If you have any questions, please contact Jean Schoenike by email using— schoenikejp@charter.net

Thursday Night Bible Study in Verona:
We continue our walk through the book of Hebrews during Thursday Night Bible Study at 7:30 PM immediately following worship. You can jump right in and there are so many cool sections left! Come and join us! Please make note that we will NOT have Bible Study on June 28th since Vicar will be attending the Youth Rally. Class resumes on July 3, 2018.

Vicar Farewell Events
Bonfire in Verona, July 27 in the evening
Lunch in Monroe, July 29 at 11:45am
Ministry Coordinator Position
Ali Manning, our current Ministry coordinator, will be transitioning to a different area of service to the Lord in the coming school year. Therefore RLC is looking for someone to fill the ministry coordinator position, as well as possibly add the position of volunteer coordinator to make this a 40 hour a week position. Anyone who is interested should speak with Phil Meinel for more details. He can be contacted at inreach@rlcverona.com.
FIFTH ANNUAL WELS NIGHT AT THE BREWERS
Friday, August 3, 2018 at 7:10 pm.
There are only 7 Brewer tickets left of the 24 we have purchased for August 3. We count 12 from Monroe, 2 from Verona, 3 from Good Hope, Mt. Horeb spoken for. We will order shirts the end of June. Email us at schoenikejp@charter.net or call at 608 325 9491. Probably will just be car pooling to the game.
Space Station Salvation
Come blast off to Space Station Salvation for vacation Bible school, to learn God's Word at Resurrection Lutheran Church! Children, ages 3-10, will enjoy upbeat songs, Bible study, games, snacks, and crafts. While adults can enjoy an opportunity to crack open the Bible and study core teachings of the Bible.

We are especially excited that this year Resurrection families have two great opportunities to invite friends, family and neighbors to join them in studying God's Word, at:

Monroe – Saturday, July 28th, 9:00am-Noon – Register at:
Verona – Sunday-Thursday, July 29th-August 2nd, 5:30-7:30pm -
We have lots of great opportunities for you to support this fun outreach opportunity! A few of these great opportunities include… ·

Leading up to – Making decorations. ·
During – Photographer, Group leaders, and more. ·
Prayers – Lots and lots of prayers that God may bless our efforts!
To find out more information on how you can get involved, please contact Ellen Andrews at (920)382-0511 or ellen.andrews@ces.uwex.edu. We look forward to you joining us to hear how precious all people are to Jesus!
THURSDAY NIGHT BIBLE STUDY
Growing weary? Wondering why you`re going through this hardship? It is not too late to be encouraged by God`s Word from the book of Hebrews. "Let us fix our eyes on Jesus, the author and perfecter of our faith!" He is greater than all our troubles. Starting June 7th, we continue our walk through the book of Hebrews during Thursday Night Bible Study at 7:30 PM immediately following worship. You can jump right in and there are so many cool sections left, including the "Heroes of Faith" chapter, and an encouragement to remain faithful. Come and join us!
HOW DOES THE SCRIP GIFT CARD PROGRAM WORK?
Our organization purchases Scrip Gift Cards for 5% off the face value for Kwik Trip and 10% for Culver`s and then sells the Scrip cards at their full face value. The youth group keeps the difference. IN ADDITION, organizations will earn a 10% rebate on most in-store purchases made by cardholders. So, our youth group has the potential to earn up to 15% profit with this program by using the Scrip Card inside a Kwik Trip convenience store! Each youth group member attending the youth rally this summer is being given $200 through the Scrip program to help offset the cost of attendance. Thank you to all who have helped make that possible! Please see Denise or Ned Reimer or Katrina Meinel for gift cards.
Save the date:

VICAR PRIEWE FAREWELL EVENTS
BONFIRE JULY 27 EVENING IN VERONA
LUNCH IN MONROE JULY 29 11:45AM
Do You Care?
RLC is forming a Church Worker Care team. We are a growing congregation, and as we grow, we need more staff dedicated to supporting specialized areas of ministry. As a congregation, we want to make sure that each church worker at RLC finds joy in their service to the Lord. If you have a passion for caring about the needs of our church workers, and would like to know more, please contact Philip Meinel at inreach@rlcverona.com.
Please join us in Verona on May 13th starting at 10:30 with Pastor Strutz. He will lead an Outreach Seminar. Please plan to attend.
The Resurrection Online Connection
The Resurrection Online Connection (ROC) team was developed to improve communication and deepen connections with each other. The Congregation recently purchased access to Church Community Builder, a sophisticated software specifically created to improve communication for churches. Over the next few weeks members of the ROC team will be collecting information from members of Resurrection to create up-to-date and enhanced individual profiles within the new software.

We will be collecting this information through email forms and paper forms (see insert in your service folder). When given the opportunity, please take a few moments to jot down your most recent information. There is a box in the lobby to drop off your completed paper forms. Our goal is to have member profiles created for each church member by the end of July. While we are in the process of collecting member information, we will also start to use different features within Church Community Build-er for different projects and events. You might be invited to an RLC event or activity through this software. Know that it is legit and is a new program RLC is using!
Thank you for your patience during this time of transition! Any questions or concerns re-garding the process can be directed to members of the ROC team (Kimberly Zak, Gale Hellpap, Paul Appelt, Mark Krueger or Katrina Meinel).
...more
---
Vicar Priewe and Carissa Farewell Events
- BONFIRE JULY 27 EVENING IN VERONA
- LUNCH IN MONROE JULY 29 11:45AM
...more
---
A Six (6) Week Christian Support Group for Women Healing from Sexual Trauma
Group Focus: Faith, Healing, Hope, Coping
This is a closed group: only those who register may attend
Cost is $20/person/session: Total fee $120.00.

Scholarships may be available.

For more information or to register email:

Kathleen@inthemomenttherapy.com

Tuesday Evenings from 6-7 pm
July 10 through August 14, 2018
at Resurrection Lutheran Church
6705 Wesner Rd, Verona, WI
...more

Notes: Facilitators: Bethany Brewster, MS, LMFT-IT Kathleen Harwood, MS, NCC,LPC,LMFT-IT, CPC
---
RLC Won the team event at the Verona Library Run...
The 5th event is the Monticello PTO "Pony Trot" 5k run/walk and a kids run to be held on Saturday July 7th in Monticello
There will be more information for this event in the near future. Any questions Ann Goers will be able to help at 608-712-9955
The 6th event is the Belleville Community Picnic "Fun Run" This has a 5k run/walk, a 10k run and has many different female and male age groups to be held on Saturday Aug 11th.
There will be more information for this event when it becomes available.
NOTES:
Anyone who signs up to do any of these events will be given our very own RCRC shirt that can be worn that day, future events or anytime you want. It is your shirt for participating, once you receive a shirt it is the only one that is given for free.
The intent is to get our congregation involved in more community events and show our support to our area communities.
Isaiah 40:31 "Those who hope in the Lord…will run and not grow weary"
Any questions please feel free to call me.
Gods blessings to all of you,
Gene Cate
Home: 608-424-3225
Cell: 608-513-8060
Work: 608-424-3612
...more
---
Save the Date:

Sunday August 19th...
Food - Music - Games - Fun for All

...more
---
---
The 2018 WELS International Youth Rally
will be held June 26-29, 2018,
at Bowling Green State University,
Bowling Green, Ohio.
Visit wels.net/2018youthrally to learn more.
Youth Group Scrip Cards NOW ON HAND!
Our youth group gets a donation from Kwik Trip (5%) and Culver`s (10%) when we buy their scrip gift cards. We now have both cards on hand at church (RLC Verona) in different denominations for anyone interested in purchasing gift cards to help our youth group. The teens have used money in their account to help them attend the National Youth Rally as well as purchase food for the Verona Food Pantry (now called BPNN).
Please make checks payable to RLC Youth Group and see Denise Reimer for the cards. We can only accept checks due to online banking.
If anyone from RLC Monroe is interested in purchasing cards, please e-mail Denise at reimer1@charter.net. The youth group thanks you in advance for your support!
...more
---
This is a free app that allows your members to sync your church`s directory to their iPhone, iPad, iPad Mini, Android device or Kindle Fire. Members will be able to view the church and staff information, as well as search and view family members. Members will also be able to call, email or text if a phone number or email address is
available on the church, staff or family details. Any changes that are generated on Instant Church Directory Online will automatically download to each member`s devices, ensuring they always have the latest information.
To download the app to your Apple device, click here:
https://itunes.apple.com/us/app/instant-church-directory/id589542221?ls=1&mt=8
To download the app to your Android device, click here:
https://play.google.com/store/apps/details?id=com.instantchurchdirectory.members
To download the app to your Kindle Fire, click here:
http://www.amazon.com/Communication-Resources-Inc-Instant-Directory/dp/B00D76604E/ref=sr_1_1?s=mobile-apps&ie=UTF8&qid=1371671565
Who can access the app?
Anyone who has an email address listed in the directory (under their family details) will be able to request access to download and sync the directory on their device. Each member will receive a password per device, which cannot be shared with other members. Any member that is set to Inactive will not be able to procure a password. If a member has the directory on their device, and is later set to Inactive, they will no longer be able to sync and access the directory until they are set back to Active. Furthermore, all of the data is protected by SSL so only you and your members will have access to your church data.
Members must download the Instant Church Directory Member App first.
Once downloaded, enter the email address that is listed for you in your church`s directory. This will generate an email that is sent to with your password.
Enter this password on Step 2 of the app. This will start the first download of the directory. The first time may take a few minutes if you have an especially large church.
...more
---
The Sermons & Service Videos
Found on our website, from here you can view the video of last weeks sermon. Scroll down to download PDF`s of the text of the current and previous sermons.
...more
---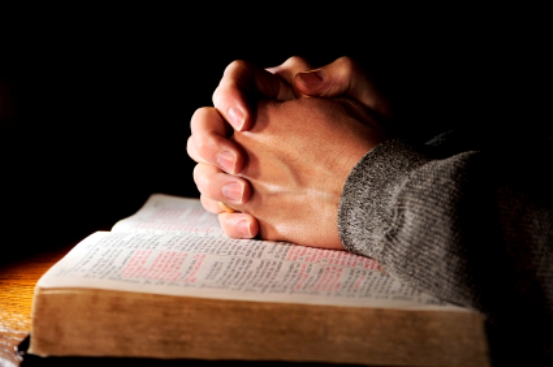 Start each week day with a short Bible reading, devotion, and prayer. Monday through Friday a devotion is provided by WELS and WhatAboutJesus.com. Missed your daily devotion? Browse the archive, which has several months' worth of devotions to uplift and encourage you with the Word.
...more
---
Jacob Haag
Jacob Haag - jacobshaag@gmail.com, 2013-2014

Sorry for the delay. I had a funeral last week and it`s been ironically stressful for January. Happy to give a short update.

2018 marks the third year at another RLC - Redeemer Lutheran Church - in Ann Arbor, MI. Megan and I got married in June 2016 in California and continue to enjoy life with all the activity of a university city.

This past summer we both went back to the WELS worship conference (where we met), where Jacob participated in the festival choir and played oboe, and afterward spent a weekend in downtown Chicago. In August, we celebrated the completion of our church renovation after more than two years of planning. Although it was a lot of work for me as the project manager, we were able to use it as a big outreach event.

Our campus ministry is now funded through WELS Home Missions, and with God`s blessing, we`ve seen increased Bible study and worship attendance. I enjoyed planning our district Reformation 500 service on the district Commission on Worship and am staying busy this winter with a conference presentation on hymnody.

Megan continues to enjoy working as the office administrator at LimnoTech, a water environmental engineering firm. This past fall gave the biggest surprise: we became homeowners a lot sooner than we thought - all in four days! We now are settling in to a condo about 5 minutes from church. We enjoy hosting our parents when they come to visit and the many classmates who got assigned to our area.

We look forward to attending the Grow in Grace retreat for pastors in April. For more information, see our website at rlca2.com or find us on Facebook @RLCA2.

Jacob

Ben, Molly, and Emma



We do not have all that much new to add. I am currently starting my last semester at WLS and God-willing I will be receiving my call in May. We hope to see some of you then!

Molly is a part-time assistant and Star of Bethlehem in New Berlin, where she had previously done her student teaching. Emma is now 5.5 months old and doing well. No teeth yet, but they seem not too far off.

I am currently the senior assistant at St. Johns in Newburg and I work part-time at the winery in Cedarburg. We are looking forward to what God has in store for us and for our RLC family as we go forward in his grace.


Ben, Molly, and Emma
Tim Rosenow (July 2012- June 2013)

Hey all! Pastor Tim, like Vicar Tim, is still single, but the count of my niblings (nieces and nephews) has now increased to 7 with an eighth arriving in February! I`m blessed to have many of them quite close so I can visit and spend plenty of time being the favorite uncle.

I am now in my 4th year of serving at St. Paul`s in Prescott, WI. We are a small congregation, but are working on being more mission-minded (and the congregation has always been quite welcoming). We`ve added a monthly game night as a fellowship opportunity, and have just begun a 3-year Bible reading program called 2020 Vision.

A challenge that we`re facing is that a significant portion of the congregation is becoming elderly, but I see that as an opportunity for the younger members to step in and step up. I`m glad to hear that God has so richly blessed you in Verona (and Monroe!) and pray that he continues to shine on you and through you.


In Christ,
-Tim
David and Katie
bigdave641@gmail.com
Here`s a succinct summary for RLC. To be sure, I can provide any other interesting details or members can ask, but this is probably what you`re looking for.

Regarding our family, Katie and I are blessed with Hezekiah James Sigrist, 4 years old, a creative, social little guy who is getting ready to start kindergarten this fall, and Samuel Levi Sigrist, almost 4 months old, who loves seeing new faces. We still and will always remember our daughter Hadassah Noel Sigrist who was born August 21 2016, baptized in the hospital room, and passed away the next day due to expected health conditions.

Regarding my ministry, after graduating from Wisconsin Lutheran Seminary I deferred a call to pursue a Master`s Degree in Biblical Studies to focus on the Dead Sea Scrolls and Septuagint at Trinity Western University. In short, after a few months, the Canadian mission board called me to serve part-time a nucleus of a few families meeting monthly in Vancouver while I continued my studies. After a few years, we officially formed a church, Saviour of the Nations, and began growing slowly but surely, and then began to receive support from a combination of Home Missions, World Missions, and the Joint Mission Council so that we called Geoff Cortright to serve full-time. Now we are continuing to grow and spread to Gospel quite seriously all over the world as we meet with prospects and members who come and go from all over as Vancouver is a very transient, global city.

At this time I am finishing my doctoral studies in Cognitive Linguistics at a distance at Stellenbosch University (which shares a relationship with TWU) in South Africa, and am busy with many linguistically focused Bible research projects and biblical language teaching at Trinity Western University. At Saviour of the Nations we are training a PSI student from China, Qiang Wang, who will soon be called as a vicar, and I am doing occasional teaching and curriculum development with our sister seminary in Hong Kong, Asia Lutheran Seminary. The Lord will determine how things go, but we have plans to start a second site beginning with South Sudanese ministry in the near future in Surrey, which is a very quickly growing city in Metro Vancouver.

We are also now proud "landed immigrants" to Canada and will continue to see how the Lord blesses my family and our ministry at Saviour of the Nations.

Peace,
David

Caleb & Kristin Free
pastorcfree@gmail.com
If our family was at all musically talented, our band name would be, Kristin and her July Boys. My birthday is July 13, three year old Clay`s is July 4, and brand new Aaron`s is July 15 (Kristin`s is April 14). Funny story about Aaron`s birth...he came three weeks early, and he also came on the same day I was officiating a wedding. Fortunately, I was able to see him born, quick perform the wedding, head back to the hospital to hold Aaron, all in about 2 hours. Everyone is doing well, and I can`t thank God enough for my beautiful family.

Ministry at Risen Savior in Lakewood Ranch, FL is exciting. We are coming to the close of a building project, finishing our sanctuary and education wing. We are scheduled to hold a Grand Opening on March 25, 2018, and we pray the construction will be done by then. We are also looking at the potential of starting a preschool at Risen Savior, with the earliest starting date being the Fall of 2019. We thank God for the opportunities he gives us to spread the gospel in our community, and we pray he gives us the strength to be faithful servants in his kingdom.

The Free Family

Eric & Jennifer
ecmelso@gmail.com

UPDATE!

Living Hope had its` first preview service, May 13th, at the movie theater! We were blessed to have 41 people come to church; 9 more than the Easter service. Everyone who attended Easter came back, which was awesome! The day before the preview service we had a crew of people learn how to set up and take down our "Church in a Box" equipment. We are thankful for the many people who spent their Saturday learning how to do this, and then come the next day to set up and take down. Everything went smoothly.

Our next preview service is June 10th. Because of God`s grace we will be renting a bigger theater that seats more than the first theater we were in. To God be praised!

Thank you for all your support and prayers. Have a safe, fun, summer!

Eric & Jennifer Melso

Jennifer and I are living in Ooltewah, TN, on the east side of Chattanooga. This January Jennifer will begin to sub in the public school system while I continue to work with our small group at starting a new church in the city of Chattanooga. Right now our home is also serving as the ministry center for our new mission church. We currently have worship once a month in our living room and conduct Bible class or hold church planning meetings on all the other weekends in the month.

We have chosen the name Living Hope for our church and are going to be delivering God's message of hope to the people of Chattanooga. We even created a logo about a month ago after getting feedback from over 350 people at a Christmas Expo where we set up a church booth. We now just completed our initial website (www.livinghopechatt.com) and look forward to taking the next big steps before opening our doors!

We will be renting a movie theater auditorium for our once a month worship services starting in May and then September 9th, 2018 will be our grand opening when we start every week worship services at the movie theater. In the months leading up to May we will be getting the word out about Living Hope Lutheran Church and spend time meeting lots of people. We will also take the coming months to work with our core group as we get ready for the big launch, discuss how we will operate our church, and make sure we have a strong foundation for the future. Even though we are just taking baby steps right now, God has continued to bless our outreach efforts and has brought a good number of interested people into contact with us.

We miss our Resurrection family and hope you can come visit us in Tennessee sometime!

Eric & Jennifer
...more
David Sigrist - bigdave641@gmail.com, 2010-2011
Caleb Free - pastorcfree@gmail.com, 2011-2012
Tim Rosenow - rosenotd1@gmail.com, 2012-2013
Jacob Haag - jacobshaag@gmail.com, 2013-2014
Steve Pelischek - pelisteveh@gmail.com, 2014-2015
Eric Melso - ecmelso@gmail.com, 2015-2016
Benjamin Phelps - beph.mlc@gmail.com, 2016-2017
Tim Priewe - - 2017-2018
---
One hundred years is a long time. Think of all that has happened. The world has been at war. New countries have formed, while others collapsed. New technologies have developed. (Can you remember what it was like before the microwave oven and the air conditioner?) The synod has changed as well. We`ve grown, reaching out in countries around the world as well as throughout the United States. We`ve also used technology to spread the gospel even further, allowing the Holy Spirit to work in the hearts of more people.
The year 2014 marks a momentous occasion for the small church publication
Forward in Christ.
The magazine has been sharing the gospel message for one hundred years...
...more
---
All of Wels from their mobile app.
...more
---
Notes From Pastor Strutz

Pastor Andrew Ewings grew up in DeForest Wisconsin his father is pastor Jerry Ewings who has served at Lord of Love for many years and also at Lakeside Lutheran High School.
Pastor Ewings attended Lakeside Lutheran High School in Lake Mills and Martin Luther College in New Ulm Minnesota. Pastor spent time in China with the Friends of China program where MLC students and graduates take time to teach English in a Chinese school. In their spare time students have opportunities to witness conduct Bible classes Etc.
In Andrews case he also fell in love with his now wife Ivy. Her family still lives in China and word on the street is that Ivy is a fantastic cook especially of Chinese food (the real stuff not the stuff that you get at Panda Express). They will be spending a month this summer in China before joining us in Monroe. This will be Ivy`s first time seeing her family since they have been married.

Vicar Jordan Uhlhorn grew up in Scottsdale Arizona where he attended Arizona Lutheran Academy. He he is a runner and basketball player, and yes I may have included in a prayer or two that all thing considered a runner might be nice. I promise it was not at the top of my list of qualifications though. Vicar is single.

Vicar Uhlhorn actually wore his orange RLC t-shirt under his choir gown for the Seminary graduation concert.

We at RLC can`t say enough how excited we are to welcome Pastor Ewings and Vicar Uhlhorn and every indication from call day is that the feeling is mutual.
...more
---
Help plan our future with God`s blessing!For over a year we have been working with Crossroads Ministry to help us plan for the fu-ture of Resurrection. After holding many seminars and gathering much input we are ready to share and develop specific plans to guide us over the next decade. The ten year target has been shared.
Four sites.
1,000 members.
700 in weekly worship.
We pray for God to bless this target.
Your input is sought on our ministry plans.
See the plans.
Share your ideas.
Hard copies and electronic copies of the drafts of the plans are available if you aren`t able to attend one of the forums. We plan to formalize the plans at our April congregation meeting and begin implementation of the plans in July...
...more
---
We are working to improve communications at RLC. Part of this effort is introducing new validation processes, which will require us to set earlier deadlines for announcements. If you would like an announcement in the bulletin, it will need to be submitted one week before our earliest service. Example: An announcement for Sunday 3/18 (includes Thursday 3/15 and Mon-day 3/19) will need to be submitted by Wednesday, 3/7.
Likewise, any announcement to be included in the monthly newsletter will need to be sub-mitted one month in advance. Example: An announcement for the May newsletter will need to be sub-mitted by March 31.
Please submit all announcements to ministrycoordinator@rlcverona.com with heading and text exactly as you would like it to appear. Please note that limited printing space does not allow for all announcements to be in printed format. However, all announcements will be included electronically in the RLC Notes email.
When you submit an announcement, an electronic copy (i.e. pdf file format of either bulletin or newsletter) will be emailed to you for validation. If you need to make a correction to your announcement, you will need to reply to the email with the correction within 3 days.
Thank you for your help in improving our communications here at RLC!
-Philip Meinel, Inreach Chairman

...more

Ken Notes: If you miss a deadline or have an item just for RLCNotes I may be able to accommodate last minute requests (I send RLCNotes Thursday or Friday). BUT my email can be a mess (100`s per week), so a call to 608.334.2174 will help. Emails must contain the text rlcnotes or rlc in the subject or body because I search for this from emails sent to Ken@KenHarwood.com. I also except bribes in the form of cookies, cake, or personal visits (bring a hammer).