---
RLCNotes.com and the RLCNotes weekly email is a quick overview of what is going on at Resurrection Lutheran Church in Verona and Monroe, WI.
From Pot Lucks to Bible Studies with links to other resources you may find helpful, RLCNotes is designed to provide a quick glance at our faith in action. Read, Share, Discuss and most importantly come worship with us.
Jesus Lived, Jesus Died, Jesus Rose...
...more
---
December 14th RLC ANNUAL EVENING CHRISTMAS PARTY!
The RLC Christmas party will be held at 6:30pm at Paul and Kathi Appelt's home in Belleville.

...more
---
Sunday 12/16
9:00am Children's Christmas Service-Verona


Monroe Adult Bible Study & Sunday School


10:30am Monroe Worship Service & Lord's Supper


Verona Adult Bible Study, Sunday School & Teen Bible Study
6:00pm Monroe Catechism





...more
---
Please bring your child to a wonderful event that teaches them that Christmas starts with Christ! We invite you to bring your child to Christmas for Kids at Resurrection Verona campus on December 15th, or Resurrection Monroe campus on December 22nd from 10:00 to 11:30am.
We will run with the shepherds to the manger and see our greatest gift in Jesus.
"Let's go to Bethlehem and see this thing that has happened,
which the Lord has told us about."
Songs, crafts and snacks will be included!
Please sign up at www.rlcverona.org or fill out a form located at church. Contact Vicar Uhlhorn at vicaruhlhorn@rlcverona.com
Saturday, December 15th, 10:00 - 11:30 AM Verona

Saturday, December 22nd from 10:00 to 11:30 AM Monroe

Ages 3 - 10 are welcome for Story, Songs, and Crafts

Click Here For Online Registration
...more
---
Wells Thomas O'Brien, son of Kyle and Laura O'Brien. Born and baptized Saturday, December 1st.
Isabel Mina Boerner, daughter of Nathan and Taneil Boerner. Born Saturday, December 1st and baptized Sunday, December 2nd.
Welcome into the fold!
...more
---
December 15: CHRISTMAS FOR KIDS - Verona 10:00-11:30am
Note: CHRISTMAS SERVICE PRACTICE - Verona 8:30-10:00am


December 16: 6:30pm Children's Christmas Service - Verona
December 20: 6:30pm Early Christmas Eve candlelight service in Verona
December 22: CHRISTMAS FOR KIDS - Monroe 10:00-11:30am

December 23
: Regular Morning Services:
9am - Verona
10:30am - Monroe

December 24
: 6:30pm Christmas Eve candlelight service in Verona
7:00pm Children's Christmas Service - Monroe
December 25: 9:00am Christmas Day Service - Verona
10:30am Christmas Day Service - Monroe

...more

Please share this announcement with friends and family...
---
(TLCO) is a group of Christian musicians that play traditional Celtic instruments. Based in Wisconsin, the group travels across the country leading Christian worship services and per-forming in various public venues. They will be performing their:


"Christsong: A Celtic Christ-mas Concert"
at St. Andrew Lutheran Church in Middleton
Saturday, December 22, at 7 pm
The concert will include traditional instruments including tinwhistle, fiddle, bagpipes, bodhran, and more. For more information on the group check out their web-site www.tlcomusic.com.
...more
---
ADVENT SERVICES CONTINUE Thursdays at 6:30pm in Verona
Mondays at 7:00pm in Monroe
PLAN YOUR MISSION JOURNEY
WELS Mission Journeys, the official WELS program for short-term mission trips, provides an opportunity for all WELS members to walk together in the Great Commission. Through church- or school-based volunteer trips to WELS mission fields at home and abroad, mem-bers have the opportunity to engage in Christian service. With the Lord's blessing, these trips will inspire a lifelong journey of service and outreach for all who volunteer. Want to learn more about how you can get involved? Visit wels.net/missionjourneys.

THURSDAY NIGHT USHERS NEEDED - VERONA
Are you looking for a way to serve the Lord and your church? We need more people to serve as Ushers Thursday evenings in Verona. Ushering is very easy and does not require a lot of time, however it is an important part of the service. For more infor-mation contact Randy Munson at 608-320-4321, email rlmun-son@wisc.edu; or Jeff Hartmann at Jeffer2@hotmail.com. Or speak to one of the pastors after a service.
BAD WEATHER
Is there church if weather is bad?
If weather is bad, be safe. Stay home if you don't feel safe coming to church. We do not cancel church for bad weather. Pastors can make it to the church and will do so. Be safe. Stay home if you don't feel safe coming to church.

If you have a duty that day, such as ushering, greeting, bringing treats, we can cover it. And there will probably be less of a need in bad weather.

Be safe. Stay home if you don't feel safe coming to church.


NEWSLETTER DEADLINE
Any articles, photos, announcements etc. that you would like in the newsletter need to be submitted to the Ministry Coordinator (Kathy) before end of day Friday, December 14th, at ministrycoordinator@rlcverona.com.

GIVE KWIK TRIP GAS CARDS FOR CHRISTMAS!
Our youth group has many denominations of Kwik Trip gas cards on hand for easy gift-giving and all your travel needs over Christmas and the New Year. Please see Denise Reimer or Katrina Meinel to purchase cards and help support our youth group. Thank you!
CLEANING TEAM NEEDS HELP - VERONA
Additional cleaning team is needed. Please contact John Deegan, property@rlcverona.org to get a complete list of instructions. In a nutshell, your team of 2-6 individuals cleans the church, narthex, bath-rooms, fellowship hall and education wing 6 times a year. It keeps our space looking great and more welcoming to visitors; while at the same time saving the congregation the expense of hiring a professional cleaning service. Its also fairly flexible, your team sets a time that works best for your schedule and families can easily include kids with this worthwhile use of time & talent.

CHILDREN'S SERVICE PRACTICE - VERONA
Saturday, December 15, 8:30-10:00am. Just before Christmas for Kids.

UPCOMING BOOK CLUB SELECTIONS
Book club will not meet in December.

• The Alice Network by Kate Quinn
Tuesday, January 15th, 7:00 p.m.

CHRISTMAS IS AROUND THE CORNER!!



See all RLC events in a special note below!

...more
---
Christmas For Kids
Saturday, December 15th, 10:00AM - 11:30 AM
Resurrection Lutheran Church - Verona




Saturday, December 22nd, from 10:00AM - 11:30 AM

Resurrection Monroe campus




Ages 3 - 10 are welcome for Story, Songs, and Crafts
ADVENT SERVICES CONTINUE

Thursday at 6:30pm in Verona. Meal at 5:30pm
Monday at 7:00pm in Monroe.
RLC ANNUAL CHRISTMAS PARTY!
Friday, December 14 at 6:30.
The RLC Christmas party will be held on
12/14/18 at 6:30pm
at Paul and Kathi Appelt's home in Belleville. Details and sign up sheets will be posted in November in both Monroe and Verona.
REACH 1 MILLION WITH THE GOOD NEWS!
One-million souls. C18 is a synod wide effort to reach 1 million. Yes, 1 million people with the good news of great joy that is for all people. We have a Savior Jesus. If everyone in our synod invites just 3 people to Christmas Eve worship or Christmas for kids that goal will be achieved. Can you image 1 million people invited to hear the good news?! Postcards are available at both campuses to help you invite your friends, neighbors, and co-workers. Additional materials and updates are available from our synod at welscongregationalservices.net/c18.

ADVENT SERVICES & MEALS
Advent means coming. It's the time of year when we get ready for the coming of Christ-mas. This year we will have special services to prepare our hearts for the coming of our Savior.

Advent Suppers in Verona will be on Thursdays at 5:30pm and the services will be held at 6:30pm December 13. These will serve as our Thursday Worship for those weeks. Please note December 20 will also be Christmas Eve early.

...more

Ken Notes: I pulled this section from the announcements and will post through the holidays...
---
The Sermons & Service Videos
Found on our website, from here you can view the video of last weeks sermon. Scroll down to download PDF`s of the text of the current and previous sermons...
...more
---
God's grace has opened doors to an unprecedented mission opportunity in communist Vietnam.
It all started when Zang Lou, a leader within the Hmong Fellowship Church (HFC) in Vietnam, viewed an online sermon by WELS Pastor Bounkeo Lor in 2011. The clear proclamation of law and gospel and the message of pure grace through Jesus Christ was something he had never heard before . . . and he wanted to learn more. That same year, Zang Lou invited Lor to come to Vietnam to train the HFC in the truth of the gospel. Lor made his first training visit in 2012. Since that time, Lor has made over 24 different trips to Hanoi, Vietnam. To assist in his training, members of the Pastoral Studies Institute (PSI) began to accompany him on some of these trips starting in 2016....
...more

Ken Notes: Read more at link...
---
Fall Session of Vine & Branches groups have begun!
Don`t miss out on this exciting in-home Bible/Sermon study ministry. Sessions start in September and meet every other week through Thanksgiving, typically in someone`s home. You will get to know members of your group in a social setting while discussing a sermon and answering questions from the worship folder...growing closer to each other and Our Lord and Savior, Jesus Christ.

Contact Ned Reimer, vandbchairman@rlcverona.com, if you haven't already signed up and would still like to participate.
...more
---
Youth Group Scrip Cards NOW ON HAND!
Our youth group gets a donation from Kwik Trip (5%) and Culver`s (10%) when we buy their scrip gift cards. We now have both cards on hand at church (RLC Verona) in different denominations for anyone interested in purchasing gift cards to help our youth group. The teens have used money in their account to help them attend the National Youth Rally as well as purchase food for the Verona Food Pantry (now called BPNN).
Please make checks payable to RLC Youth Group and see Denise Reimer for the cards. We can only accept checks due to online banking.
If anyone from RLC Monroe is interested in purchasing cards, please e-mail Denise at reimer1@charter.net. The youth group thanks you in advance for your support!
...more
---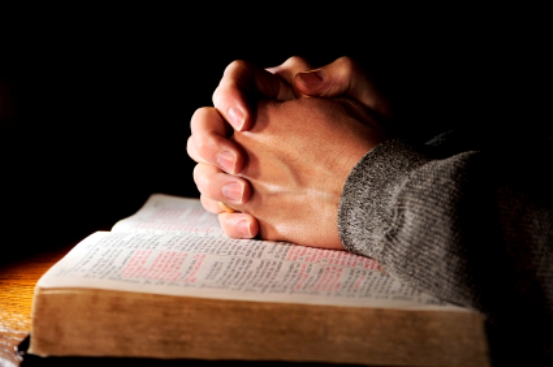 Start each week day with a short Bible reading, devotion, and prayer. Monday through Friday a devotion is provided by WELS and WhatAboutJesus.com. Missed your daily devotion? Browse the archive, which has several months' worth of devotions to uplift and encourage you with the Word.
...more
---
About Forward in Christ
"May the LORD our God be with us as he was with our ancestors; may he never leave us nor forsake us" (1 Kings 8:57).
Forward in Christ is the official magazine of the Wisconsin Evangelical Lutheran Synod. Printed monthly, this magazine addresses important issues facing Christians today.
EDITORIAL OFFICE
Forward in Christ magazine
N16W23377 Stone Ridge Dr
Waukesha, WI 53188
Phone: 414-256-3210
This is a permanent link to the current
Forward in Christ...
...more
---
All of Wels from their mobile app.
...more
---
I am trying to create an online Cookbook of RLC recipes that you can share with friends and family on Facebook or via a website. This cookbook will serve as an easy inreach / outreach ministry, we are after all a church that loves fellowship, a great meal and sharing the love of Christ.

Your Name
Ingredients and measurements
Directions
A photo (not required but your phone is just sitting there)
A brief note about why this is special
Example of notes...

...I made this slaw as a hamburger topping for our Vine and Branches Group and it was gone before the burgers came off the grill...




...My aunt Laura refused to share this recipe, so I volunteered to help her make it one day and wrote it down when she stepped out of the kitchen. She is in Heaven now so think about her when serving this...

This should be fun,
Ken
...more
Start Week: 50 - Query String:SELECT * FROM rlcnotes WHERE `issue` > 48 and volume = 6 OR `issue` > 90 ORDER BY sortorder