---
RLCNotes.com and the RLCNotes weekly email is a quick overview of what is going on at Resurrection Lutheran Church in Verona and Monroe, WI.
From Pot Lucks to Bible Studies with links to other resources you may find helpful, RLCNotes is designed to provide a quick glance at our faith in action. Read, Share, Discuss and most importantly come worship with us.
Jesus Lived, Jesus Died, Jesus Rose...
...more
---
NEWSLETTER DEADLINE

Any articles, photos, announcements etc. that you would like in the monthly print newsletter need to be submitted to the Ministry Coordinator (Kathy) by end of day Tuesday, October 16th.
COOKING WITH IVY
There was a lot of fun and learning and cooking going on with Ivy down in Monroe for her first cooking class. So there is another opportunity for you to cook with Ivy on October 16, from 6:00-8:00pm at the Monroe campus. This time it will be learning to make spring rolls and egg rolls. Yummy!
Please let Renee Schloesser know if you are interested at rlswkndr@hotmail.com

BPNN THANKSGIVING BASKET DISTRIBUTION
Many volunteers will be needed for the Thanksgiving basket distribution on Wednesday, November 14, at BPNN. Volunteers can sign up at BPNN.org.




This is a wonderful opportunity for groups to volunteer together. If you have a group that would like to volunteer, please call BPNN at 848-2499.

UPCOMING BOOK CLUB SELECTIONS
• Same Kind of Different as Me
by Hall, Moore, and Vincent
Wednesday, October 17, 7:00 pm.



• Goldfinch by Donna Tartt
Wednesday, November 20, 7:00 p.m.

SUNDAY SCHOOL TEACHERS MEETING IN VERONA
Tuesday, October 23rd at 7:00 pm

CELEBRATION SUNDAY IS COMING UP!
Save the date for Celebration Sunday, October 28th, where we praise and thank God for all his blessings to His Church—here at RLC and in our in-dividual lives. There will be a special Bible study in Verona and Monroe, searching the scriptures to discover what God says about stewardship of these blessings. Please plan to attend both worship and Bible study on this Sunday.
Learn more about multisite
Pastor Strutz is serving as the chairman for a national conference for WELS multi-site churches. This will be a special chance for churches like ours to network and learn more about the special blessings and challenges that are part of multi-site ministry. All are welcome to attend.
The conference will be held November 12 through 14 at Ingleside hotel near Milwaukee. For information and to register. Go to. Wels.net/multi-site-2018...
You're invited to the Bethany Lutheran College
THURS.—SATURDAY - OCT 25-27, 2018

Bethany Lutheran College invites juniors and seniors to spend a free weekend* on our campus. Learn more about the Bethany experience by attending chapel, visiting with faculty, and touring the campus. Whatever activities you choose, you will be sure to feel like a college student. The best part is that Bethany will pay for the entire cost of lodging, food, and events while on campus.

You will be asked to pay a $40 deposit that will be returned when you arrive. To register, visit blc.edu/getaway. Registration is required by October 22, 2018

125 YEARS OF GOD'S GRACE

This year marks the 125th anniversary of WELS World Missions work on the Apache reservation in Arizona. A special anniversary celebration will be held Oct. 26–28 on the Apache reservation to celebrate its history and God's blessings over the years.
Learn more about the Native American mission as well as find anniversary resources and a full schedule of anniversary activities at nativechristians.org. Follow the WELS Missions Facebook page for live updates and posts during the celebration Oct. 26-28.
LAKESIDE TEENS FOR CHRIST NEW FRIENDS EVENT

Sunday, October 21, 2018. New Friends invites students with special needs to
Lakeside, giving them a place to hang out and develop friendships. The LLHS students, along with our new friends participate in a variety of activities, including games, crafts, snacks, and music. If you have any questions, or for more information, please contact Ruth Hirschfeld at rhirschf@llhs.org or 608-648-2321 ext 2210.
REACH 1 MILLION WITH THE GOOD NEWS!
One-million souls. C18 is a synod wide effort to reach 1 million. Yes, 1 million people with the good news of great joy that is for all people. We have a Savior Jesus. If everyone in our synod invites just 3 people to Christmas Eve worship or Christmas for kids that goal will be achieved. Can you image 1 million people invited to hear the good news?! Materials will be available at both campuses soon to help you think about and pray for people you can invite. You can also sign up for up-dates and materials from our synod at welscongregationalservices.net/c18.

NEW INTERACTIVE FAITH BIBLE STUDY
A new three-week Interactive Faith Bible study will start Wednesday, Nov. 7, 2018. Join Rev. Eric Roecker, director of WELS Commission on Evangelism, to dis-cuss how you can take the message of salvation to the ends of earth, beginning in your own backyard. Learn more at wels.net/serving-you/christian-life/discipleship/interactive-faith/
LWMS CAPITOL CIRCUIT FALL RALLY
October 20, 2018 at St Paul Lutheran Church, 1530 S Main Street, Lake Mills, WI. Registration begins at 8:30am.

...more
---
CHRISTMAS IS AROUND THE CORNER!!

Only 11 weeks away! Here's what is going on at RLC in preparation for the celebration of our Savior's birth....
SHARE THE GOOD NEWS OF GREAT JOY!
We have many opportunities to spread the good news of great joy: a Savior has been born! He is Christ, the Lord. We have 6000 post-cards to distribute and over 100 prospects we want to personally invite to join us for Christmas! Help out!
SATURDAY, DECEMBER 1: Postcard distribution and prospect canvass in Verona. Meet at church in Verona at 9am for breakfast. Lunch at noon.
SATURDAY, DECEMBER 8: Postcard distribution and prospect canvass in Monroe. Meet at church in Monroe at 9am for breakfast. Lunch at noon.
Note: We will likely have help from students at Lakeside Lutheran High School in Lake Mills for both dates. Speak with Pastor Strutz (pastorstrutz@rlcverona.com) or Casey Smith, Outreach Chairman (outreach@rlcverona.com) for more info or to volunteer.
SATURDAY, DECEMBER 15: Christmas for Kids in Verona, 10:00-11:30am. Children ages 3-10 are welcome. Volunteers are needed.
SATURDAY, DECEMBER 22: Christmas for Kids in Monroe, 10:00-11:30am. Children ages 3-10 are welcome. Volunteers are needed.
Note: Speak to Vicar (vicaruhlhorn@rlcverona.com) for more information or to help out.

Postcards to invite people to Christmas services and Christmas for Kids are available in both Verona and Monroe.
COLLEGE BOXES
RLC is looking for an individual to take over the college care package program. Donations are gathered in a box in the hallway, packaged for each college student, and mailed the week after Thanksgiving, so the students have our support through food while studying for finals. Postage is reimbursed by RLC. Please contact Denise Reimer for more details at reimer1@charter.net...

RLC ANNUAL CHRISTMAS PARTY!
The RLC Christmas party will be held on 12/14/18 at 6:30pm at Paul and Kathi Appelt's home in Belleville. Details and sign up sheets will be posted in November in both Monroe and Verona.



ADVENT SERVICES & MEALS
Advent means coming. It's the time of year when we get ready for the coming of Christ-mas. This year we will have special services to prepare our hearts for the coming of our Savior.

Advent Suppers in Verona will be on Thursdays at 5:30pm and the services will be held at 6:30pm November 29, December 6, 13. These will serve as our Thursday Worship for those weeks. Please note December 20 will also be Christmas Eve early.

A sign up sheet to serve or bring food for each service will be located on the bulletin board in the hallway.

We are in need of a meal coordinator for each week. If you have questions about servic-ing please contact Carrie Henderson at carrie@newmillerfarm.com 608-862-3253, or Kate Nietzel at neitzelhouse@gmail.com 608-770-4402

Advent by Candlelight in Verona
Come celebrate the anticipation of Christ's birth at our annual Advent women`s service. Women of Resurrection and friends from all over are invited for fellowship, praise, and devotion.

Save the date, Sunday, December 2 at 6:30pm
At Resurrection in Verona, for an uplifting start to our Christmas season as we look forward to Christ`s coming! Formal invitations to come; we're looking forward to having you join us.
...more

Ken Notes: I pulled this section from the announcements and will post through the holidays...
---
Sunday-10/14
9:00am Verona Worship Service & Lord's Supper
Monroe Sunday School Monroe Adult Bible Study
10:30am Monroe Worship Service & Lord's Supper
Verona Adult Bible Study & Teen Bible Study
6:00pm Monroe Catechism
Monday
10:15am Pleasant View Worship Service
7:00pm Monroe Worship Service & Lord's Supper

Tuesday
6:00pm Council Meeting In Verona

Wednesday
6:00pm Verona Catechism

7:00pm RLC Book Club - Verona

Thursday
6:30pm Verona Worship Service & Lord's Supper
7:00pm Bible Study @ Monroe
7:30pm Verona Bible Class

Sunday-10/21
9:00am Verona Worship Service & Lord's Supper
Monroe Sunday School Monroe Adult Bible Study





10:30am Monroe Worship Service & Lord's Supper
Verona Adult Bible Study & Sunday School




6:00pm Monroe Catechism

...more
---
October 20, 2018
You Are Invited!
Come hear Rebecca Wendland
(author of Bloom Where God Plants You)
tell about her life in Africa!


LWMS Capitol Circuit Fall Rally
October 20, 2018
St Paul Lutheran Church
1530 S Main St
Lake Mills, WI

8:30 am Registration

...more
---
THURS.—SATURDAY - OCT 25-27, 2018
Bethany Lutheran College invites juniors and seniors to spend a free weekend* on our campus. Learn more about the Bethany experience by attending chapel, visiting with faculty, and touring the campus. Whatever activities you choose, you will be sure to feel like a college student. The best part is that Bethany will pay for the entire cost of lodging, food, and events while on campus.
* You will be asked to pay a $40 deposit that will be returned when you arrive.
To register, visit blc.edu/getaway
Registration is required by October 22, 2018
...more
---
Fall Session of Vine & Branches groups have begun!
Don`t miss out on this exciting in-home Bible/Sermon study ministry. Sessions start in September and meet every other week through Thanksgiving, typically in someone`s home. You will get to know members of your group in a social setting while discussing a sermon and answering questions from the worship folder...growing closer to each other and Our Lord and Savior, Jesus Christ.

Contact Ned Reimer, vandbchairman@rlcverona.com, if you haven't already signed up and would still like to participate.
...more
---
Youth Group Scrip Cards NOW ON HAND!
Our youth group gets a donation from Kwik Trip (5%) and Culver`s (10%) when we buy their scrip gift cards. We now have both cards on hand at church (RLC Verona) in different denominations for anyone interested in purchasing gift cards to help our youth group. The teens have used money in their account to help them attend the National Youth Rally as well as purchase food for the Verona Food Pantry (now called BPNN).
Please make checks payable to RLC Youth Group and see Denise Reimer for the cards. We can only accept checks due to online banking.
If anyone from RLC Monroe is interested in purchasing cards, please e-mail Denise at reimer1@charter.net. The youth group thanks you in advance for your support!
...more
---
The Sermons & Service Videos
Found on our website, from here you can view the video of last weeks sermon. Scroll down to download PDF`s of the text of the current and previous sermons...
...more
---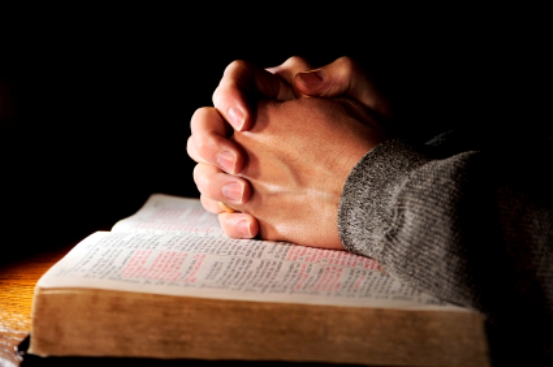 Start each week day with a short Bible reading, devotion, and prayer. Monday through Friday a devotion is provided by WELS and WhatAboutJesus.com. Missed your daily devotion? Browse the archive, which has several months' worth of devotions to uplift and encourage you with the Word.
...more
---
Jacob Haag
Jacob Haag - jacobshaag@gmail.com, 2013-2014

Sorry for the delay. I had a funeral last week and it`s been ironically stressful for January. Happy to give a short update.

2018 marks the third year at another RLC - Redeemer Lutheran Church - in Ann Arbor, MI. Megan and I got married in June 2016 in California and continue to enjoy life with all the activity of a university city.

This past summer we both went back to the WELS worship conference (where we met), where Jacob participated in the festival choir and played oboe, and afterward spent a weekend in downtown Chicago. In August, we celebrated the completion of our church renovation after more than two years of planning. Although it was a lot of work for me as the project manager, we were able to use it as a big outreach event.

Our campus ministry is now funded through WELS Home Missions, and with God`s blessing, we`ve seen increased Bible study and worship attendance. I enjoyed planning our district Reformation 500 service on the district Commission on Worship and am staying busy this winter with a conference presentation on hymnody.

Megan continues to enjoy working as the office administrator at LimnoTech, a water environmental engineering firm. This past fall gave the biggest surprise: we became homeowners a lot sooner than we thought - all in four days! We now are settling in to a condo about 5 minutes from church. We enjoy hosting our parents when they come to visit and the many classmates who got assigned to our area.

We look forward to attending the Grow in Grace retreat for pastors in April. For more information, see our website at rlca2.com or find us on Facebook @RLCA2.

Jacob

Ben, Molly, and Emma



We do not have all that much new to add. I am currently starting my last semester at WLS and God-willing I will be receiving my call in May. We hope to see some of you then!

Molly is a part-time assistant and Star of Bethlehem in New Berlin, where she had previously done her student teaching. Emma is now 5.5 months old and doing well. No teeth yet, but they seem not too far off.

I am currently the senior assistant at St. Johns in Newburg and I work part-time at the winery in Cedarburg. We are looking forward to what God has in store for us and for our RLC family as we go forward in his grace.


Ben, Molly, and Emma
Tim Rosenow (July 2012- June 2013)

Hey all! Pastor Tim, like Vicar Tim, is still single, but the count of my niblings (nieces and nephews) has now increased to 7 with an eighth arriving in February! I`m blessed to have many of them quite close so I can visit and spend plenty of time being the favorite uncle.

I am now in my 4th year of serving at St. Paul`s in Prescott, WI. We are a small congregation, but are working on being more mission-minded (and the congregation has always been quite welcoming). We`ve added a monthly game night as a fellowship opportunity, and have just begun a 3-year Bible reading program called 2020 Vision.

A challenge that we`re facing is that a significant portion of the congregation is becoming elderly, but I see that as an opportunity for the younger members to step in and step up. I`m glad to hear that God has so richly blessed you in Verona (and Monroe!) and pray that he continues to shine on you and through you.


In Christ,
-Tim
David and Katie
bigdave641@gmail.com
Here`s a succinct summary for RLC. To be sure, I can provide any other interesting details or members can ask, but this is probably what you`re looking for.

Regarding our family, Katie and I are blessed with Hezekiah James Sigrist, 4 years old, a creative, social little guy who is getting ready to start kindergarten this fall, and Samuel Levi Sigrist, almost 4 months old, who loves seeing new faces. We still and will always remember our daughter Hadassah Noel Sigrist who was born August 21 2016, baptized in the hospital room, and passed away the next day due to expected health conditions.

Regarding my ministry, after graduating from Wisconsin Lutheran Seminary I deferred a call to pursue a Master`s Degree in Biblical Studies to focus on the Dead Sea Scrolls and Septuagint at Trinity Western University. In short, after a few months, the Canadian mission board called me to serve part-time a nucleus of a few families meeting monthly in Vancouver while I continued my studies. After a few years, we officially formed a church, Saviour of the Nations, and began growing slowly but surely, and then began to receive support from a combination of Home Missions, World Missions, and the Joint Mission Council so that we called Geoff Cortright to serve full-time. Now we are continuing to grow and spread to Gospel quite seriously all over the world as we meet with prospects and members who come and go from all over as Vancouver is a very transient, global city.

At this time I am finishing my doctoral studies in Cognitive Linguistics at a distance at Stellenbosch University (which shares a relationship with TWU) in South Africa, and am busy with many linguistically focused Bible research projects and biblical language teaching at Trinity Western University. At Saviour of the Nations we are training a PSI student from China, Qiang Wang, who will soon be called as a vicar, and I am doing occasional teaching and curriculum development with our sister seminary in Hong Kong, Asia Lutheran Seminary. The Lord will determine how things go, but we have plans to start a second site beginning with South Sudanese ministry in the near future in Surrey, which is a very quickly growing city in Metro Vancouver.

We are also now proud "landed immigrants" to Canada and will continue to see how the Lord blesses my family and our ministry at Saviour of the Nations.

Peace,
David

Caleb & Kristin Free
pastorcfree@gmail.com
If our family was at all musically talented, our band name would be, Kristin and her July Boys. My birthday is July 13, three year old Clay`s is July 4, and brand new Aaron`s is July 15 (Kristin`s is April 14). Funny story about Aaron`s birth...he came three weeks early, and he also came on the same day I was officiating a wedding. Fortunately, I was able to see him born, quick perform the wedding, head back to the hospital to hold Aaron, all in about 2 hours. Everyone is doing well, and I can`t thank God enough for my beautiful family.

Ministry at Risen Savior in Lakewood Ranch, FL is exciting. We are coming to the close of a building project, finishing our sanctuary and education wing. We are scheduled to hold a Grand Opening on March 25, 2018, and we pray the construction will be done by then. We are also looking at the potential of starting a preschool at Risen Savior, with the earliest starting date being the Fall of 2019. We thank God for the opportunities he gives us to spread the gospel in our community, and we pray he gives us the strength to be faithful servants in his kingdom.

The Free Family

Eric & Jennifer
ecmelso@gmail.com

UPDATE!

Living Hope had its` first preview service, May 13th, at the movie theater! We were blessed to have 41 people come to church; 9 more than the Easter service. Everyone who attended Easter came back, which was awesome! The day before the preview service we had a crew of people learn how to set up and take down our "Church in a Box" equipment. We are thankful for the many people who spent their Saturday learning how to do this, and then come the next day to set up and take down. Everything went smoothly.

Our next preview service is June 10th. Because of God`s grace we will be renting a bigger theater that seats more than the first theater we were in. To God be praised!

Thank you for all your support and prayers. Have a safe, fun, summer!

Eric & Jennifer Melso

Jennifer and I are living in Ooltewah, TN, on the east side of Chattanooga. This January Jennifer will begin to sub in the public school system while I continue to work with our small group at starting a new church in the city of Chattanooga. Right now our home is also serving as the ministry center for our new mission church. We currently have worship once a month in our living room and conduct Bible class or hold church planning meetings on all the other weekends in the month.

We have chosen the name Living Hope for our church and are going to be delivering God's message of hope to the people of Chattanooga. We even created a logo about a month ago after getting feedback from over 350 people at a Christmas Expo where we set up a church booth. We now just completed our initial website (www.livinghopechatt.com) and look forward to taking the next big steps before opening our doors!

We will be renting a movie theater auditorium for our once a month worship services starting in May and then September 9th, 2018 will be our grand opening when we start every week worship services at the movie theater. In the months leading up to May we will be getting the word out about Living Hope Lutheran Church and spend time meeting lots of people. We will also take the coming months to work with our core group as we get ready for the big launch, discuss how we will operate our church, and make sure we have a strong foundation for the future. Even though we are just taking baby steps right now, God has continued to bless our outreach efforts and has brought a good number of interested people into contact with us.

We miss our Resurrection family and hope you can come visit us in Tennessee sometime!

Eric & Jennifer
...more
David Sigrist - bigdave641@gmail.com, 2010-2011
Caleb Free - pastorcfree@gmail.com, 2011-2012
Tim Rosenow - rosenotd1@gmail.com, 2012-2013
Jacob Haag - jacobshaag@gmail.com, 2013-2014
Steve Pelischek - pelisteveh@gmail.com, 2014-2015
Eric Melso - ecmelso@gmail.com, 2015-2016
Benjamin Phelps - beph.mlc@gmail.com, 2016-2017
Tim Priewe - - 2017-2018
---
About Forward in Christ
"May the LORD our God be with us as he was with our ancestors; may he never leave us nor forsake us" (1 Kings 8:57).
Forward in Christ is the official magazine of the Wisconsin Evangelical Lutheran Synod. Printed monthly, this magazine addresses important issues facing Christians today.
EDITORIAL OFFICE
Forward in Christ magazine
N16W23377 Stone Ridge Dr
Waukesha, WI 53188
Phone: 414-256-3210
This is a permanent link to the current
Forward in Christ...
...more
---
All of Wels from their mobile app.
...more
---
Notes From Pastor Strutz

Pastor Andrew Ewings grew up in DeForest Wisconsin his father is pastor Jerry Ewings who has served at Lord of Love for many years and also at Lakeside Lutheran High School.
Pastor Ewings attended Lakeside Lutheran High School in Lake Mills and Martin Luther College in New Ulm Minnesota. Pastor spent time in China with the Friends of China program where MLC students and graduates take time to teach English in a Chinese school. In their spare time students have opportunities to witness conduct Bible classes Etc.
In Andrews case he also fell in love with his now wife Ivy. Her family still lives in China and word on the street is that Ivy is a fantastic cook especially of Chinese food (the real stuff not the stuff that you get at Panda Express). They will be spending a month this summer in China before joining us in Monroe. This will be Ivy`s first time seeing her family since they have been married.

Vicar Jordan Uhlhorn grew up in Scottsdale Arizona where he attended Arizona Lutheran Academy. He he is a runner and basketball player, and yes I may have included in a prayer or two that all thing considered a runner might be nice. I promise it was not at the top of my list of qualifications though. Vicar is single.

Vicar Uhlhorn actually wore his orange RLC t-shirt under his choir gown for the Seminary graduation concert.

We at RLC can`t say enough how excited we are to welcome Pastor Ewings and Vicar Uhlhorn and every indication from call day is that the feeling is mutual.
...more
---
We are working to improve communications at RLC. Part of this effort is introducing new validation processes, which will require us to set earlier deadlines for announcements. If you would like an announcement in the bulletin, it will need to be submitted one week before our earliest service. Example: An announcement for Sunday 3/18 (includes Thursday 3/15 and Mon-day 3/19) will need to be submitted by Wednesday, 3/7.
Likewise, any announcement to be included in the monthly newsletter will need to be sub-mitted one month in advance. Example: An announcement for the May newsletter will need to be sub-mitted by March 31.
Please submit all announcements to ministrycoordinator@rlcverona.com with heading and text exactly as you would like it to appear. Please note that limited printing space does not allow for all announcements to be in printed format. However, all announcements will be included electronically in the RLC Notes email.
When you submit an announcement, an electronic copy (i.e. pdf file format of either bulletin or newsletter) will be emailed to you for validation. If you need to make a correction to your announcement, you will need to reply to the email with the correction within 3 days.
Thank you for your help in improving our communications here at RLC!
-Philip Meinel, Inreach Chairman

...more

Ken Notes: If you miss a deadline or have an item just for RLCNotes I may be able to accommodate last minute requests (I send RLCNotes Thursday or Friday). BUT my email can be a mess (100`s per week), so a call to 608.334.2174 will help. Emails must contain the text rlcnotes or rlc in the subject or body because I search for this from emails sent to Ken@KenHarwood.com. I also except bribes in the form of cookies, cake, or personal visits (bring a hammer).
Start Week: 42 - Query String:SELECT * FROM rlcnotes WHERE `issue` > 40 and volume = 6 OR `issue` > 90 ORDER BY sortorder