---
RLCNotes.com and the RLCNotes weekly email is a quick overview of what is going on at Resurrection Lutheran Church in Verona and Monroe, WI.
From Pot Lucks to Bible Studies with links to other resources you may find helpful, RLCNotes is designed to provide a quick glance at our faith in action. Read, Share, Discuss and most importantly come worship with us.
Jesus Lived, Jesus Died, Jesus Rose...
...more

NOTE: Editor@RLCNotes.com (or just responding to this email) is a black hole that handles all the out of office, on vacation, bounce back, undelivered, thanks for contacting, etc. and other minutia that I do not read. I actually get 6,000 emails a week at this address so going through it is an effort... Ken@KenHarwood.com Does work and RLC or RLCNotes in the message is what I search for each week. Thanks!!
---
All Adults invited on 12/15/17 at 7:00pm
Please join us at the Appelt house, N9225 Hillcrest Road, Belleville, WI 53508. White elephant gifts are encouraged. Feel free to bring food & beverage of your liking. It will be a fun evening! We hope you can join us!
...more
---
Sign children up today online at www.rlcverona.org or complete a registration form.
We invite children ages 3-10 from 10:30-12:00pm to join us at Resurrection in Verona as we learn about Jesus! Songs, stories, snacks and crafts will be on hand! See you there!
...more

Editor Notes: Share this story with your friends.
---
December 9th: Christmas Prospect Canvass with Lakeside Lutheran & Good News
December 10th: Pastor Precall Meeting In Verona at Noon

December 16th: Christmas for Kids 10:30am-12:00pm, Verona
...more
---
Pastor Precall Meeting
December 10th
in Verona at
noon
.

We will have a potluck with the meeting starting at
12pm.



...more
---
Youth Group Scrip Cards NOW ON HAND!
Our youth group gets a donation from Kwik Trip (5%) and Culver`s (10%) when we buy their scrip gift cards. We now have both cards on hand at church (RLC Verona) in different denominations for anyone interested in purchasing gift cards to help our youth group. The teens have used money in their account to help them attend the National Youth Rally as well as purchase food for the Verona Food Pantry (now called BPNN).
Please make checks payable to RLC Youth Group and see Denise Reimer for the cards. We can only accept checks due to online banking.
If anyone from RLC Monroe is interested in purchasing cards, please e-mail Denise at reimer1@charter.net. The youth group thanks you in advance for your support!
...more
---
All Adults invited on 12/15/17 at 7:00pm
Please join us at the Appelt house, N9225 Hillcrest Road, Belleville, WI 53508. White elephant gifts are encouraged. Feel free to bring food & beverage of your liking. It will be a fun evening! We hope you can join us!
Christmas Services
December 21st 6:30pm *Early Christmas Eve candlelight service in Verona
December 24th Morning Services: 9am—Verona -- 10:30am—Monroe
December 24th 6:30pm *Christmas Eve candlelight service in Verona
7:00pm Christmas Eve service in Monroe
December 25th Christmas Day services: 9am—Verona 10:30am—Monroe
*Service content will be the same
Dates

December 1st: Tree Lighting and Caroling at 5pm, Central Park, Verona
December 2nd: Distribution of Christmas Flyers at 9am, Verona
December 9th: Christmas Prospect Canvass with Lakeside Lutheran & Good News
December 15th: Resurrection's Annual Christmas Party,
N9225 Hillcrest Road Belleville, WI 53508 ( Paul and Kathi Appelt`s home)
December 16th: Christmas for Kids 10:30am-12:00pm, Verona

...more
---
Upcoming Events

Sunday-12/10
9:00am
Verona Worship Service &
Lord's Supper
Monroe Bible Study &
Sunday School
10:30am
Monroe Worship Service &
Lord's Supper
Verona Adult Bible Study &
Sunday School
12:15pm
Potluck Lunch
1:00pm
Pre-call Meeting, Verona
6:00pm
Catechism @ Monroe

Monday
7:00pm
Monroe Worship Service &
Lord's Supper

Tuesday
6:00pm
Prison Ministry

Wednesday
6:00pm
Catechism @ Verona

Thursday
10:30am
Noel Manor
5:30pm
Advent Dinner
6:30pm
Verona Advent Service &
Lord's Supper
7:30pm
Verona Bible Class
*Bible 101* @ Verona

Friday
7:00pm
Annual Christmas Party

Saturday
9:00am
Children's Practice, Verona
10:30am
Christmas for Kids

Sunday-12/17
9:00am
Verona Children's Christmas Service
Monroe Bible Study
& Sunday School
10:30am
Monroe Worship Service &
Lord's Supper
Verona Adult Bible Study &
Sunday School
6:00pm
Catechism @ Monroe




...more
---
This is a free app that allows your members to sync your church`s directory to their iPhone, iPad, iPad Mini, Android device or Kindle Fire. Members will be able to view the church and staff information, as well as search and view family members. Members will also be able to call, email or text if a phone number or email address is
available on the church, staff or family details. Any changes that are generated on Instant Church Directory Online will automatically download to each member`s devices, ensuring they always have the latest information.
To download the app to your Apple device, click here:
https://itunes.apple.com/us/app/instant-church-directory/id589542221?ls=1&mt=8
To download the app to your Android device, click here:
https://play.google.com/store/apps/details?id=com.instantchurchdirectory.members
To download the app to your Kindle Fire, click here:
http://www.amazon.com/Communication-Resources-Inc-Instant-Directory/dp/B00D76604E/ref=sr_1_1?s=mobile-apps&ie=UTF8&qid=1371671565
Who can access the app?
Anyone who has an email address listed in the directory (under their family details) will be able to request access to download and sync the directory on their device. Each member will receive a password per device, which cannot be shared with other members. Any member that is set to Inactive will not be able to procure a password. If a member has the directory on their device, and is later set to Inactive, they will no longer be able to sync and access the directory until they are set back to Active. Furthermore, all of the data is protected by SSL so only you and your members will have access to your church data.
Members must download the Instant Church Directory Member App first.
Once downloaded, enter the email address that is listed for you in your church`s directory. This will generate an email that is sent to with your password.
Enter this password on Step 2 of the app. This will start the first download of the directory. The first time may take a few minutes if you have an especially large church.
...more
---
---
The Sermons & Service Videos
Found on our website, from here you can view the video of last weeks sermon. Scroll down to download PDF`s of the text of the current and previous sermons.
...more
---
At the last quarterly voter`s meeting it was shared that the church council feels because of the growth we have been blessed with and based on Crossroads ministry recommendation, it would be wise to add an additional called worker. For these reasons the church council is including funding for this potential position with the hope of calling an additional called worker at some point in the 2017/2018 fiscal year.
Please understand this is only the funding portion of the process. There will be upcoming opportunities for the congregation to help develop what this additional called worker`s role would be. Although the council feels this called worker is necessary even if the merger with Monroe does not happen, the nature and/or specifics of the call could likely be very different if in fact the merger with Monroe does come to fruition. Below is a summary of the discussions had by the church council and some general information regarding some options that lie ahead of us.
Why are we talking about the possibility of a new called worker at Resurrection?
1. This would be an additional called worker. Pastor Strutz is not going anywhere, God-willing.

2. This discussion is NOT because Pastor Strutz is overwhelmed, but the discussion of an additional called worker has arisen to help us meet more opportunities to build up current members and reach out to more people in our communities.

3. God be praised! We have been blessed with growth. We are growing to the point (330 members) at which an additional called worker would be desirable.

4. Crossroads consulting has helped us see we are now no longer a pastor-size church (50-150 in worship), but are now a corporate-size church (150-350 in worship). Average attendance each weekend at Resurrection is around 200.

5. Additional called staff is one of the issues to confront in the shift from a pastor-size church to a corporate-size church.

6. Crossroads has identified several ministry areas in which we could improve, such as utilizing more volunteers, having more adults attend Bible study, having more children in Sunday School and strengthening other inreach ministries.

7. We realize there are many called worker vacancies in our synod right now (over 100), yet there are compelling ministry opportunities at Resurrection. We will leave to the Lord and to a called worker who would be called to determine where best to serve.

What about a staff minister?
A staff minister is typically a full-time called worker called to work with a specific area of ministry, such as education, outreach, or worship. A staff minister may have received specific training at MLC for a specific area of ministry, may have received training as a teacher, or possibly was already serving at a congregation in another capacity and was called to staff ministry.

It should be noted that there are currently 1394 pastors in the WELS. There are 95 staff ministers, across all areas of ministry. Staff ministers would not be trained or qualified for preaching.

It is the opinion of the church council that due to the small number of staff ministers and the even smaller number trained in the specific area of need for our congregation, that a staff minister would not be the wisest called worker position to add to our staff. The discussions about becoming a multi-site congregation with Monroe would also point toward having another pastor who could share preaching with Pastor Strutz and Vicar.

What would a new pastor do?
It would seem best that a new pastor be called to address areas in which we could improve, as well as best complement the gifts of our current pastor. There could be modifications to the list below as ministry needs arise. Also, these are only general categories. Other things would be included. Here's a possible division. This would require more discussion: Current Pastor: New Pastor: More frequent preaching More frequent adult Bible study Supervise Vicar Encourage more volunteers Outreach Inreach Teach Bible 101 (often one-on-one) Sunday School Personal ministry (hospital, shut-ins, etc.) Leadership training/development

What about Mt. Olive in Monroe and our merger talks? How would that be affected?
The proposal to call an additional pastor is being presented separate from the merger talks with Monroe, to show that there is need at Resurrection for an additional pastor. If discussions and decisions with Mt. Olive proceed to becoming one, multi-site congregation, an additional pastor (likely living in Monroe) would greatly enhance ministry efforts. All 26 of the multi-site congregations in WELS have more than one pastor.

What are the financial implications?
The full cost of a full-time pastor varies based largely on three factors: salary, housing and health insurance. There are other costs such as pension, continuing education, mileage and professional expenses that are smaller. These are all included in the costs below. Salary: The pastor's years of experience can affect salary by $10,000-15,000 per year. Housing: If a pastor lives in a parsonage, or church-owned home, an equity allowance (about $600 per year) is added to salary. If a pastor purchases his own home, the rental cost of a three-bedroom home is added to salary. (In the Verona area, this cost is around $18,000 per year.) For information purposes, there is a parsonage in Monroe, which is owned debt-free.

Health insurance: The pastor's family situation, (single, married, without or without children), can affect the cost of health insurance widely. Costs range from $7,000 to $24,000 per year.

The council is including in the proposed church budget for 2017/2018 a pastor with 20 years' experience (similar to Pastor Strutz), a pastor buying his own home in the Verona area, with a wife and children for health insurance purposes. Total cost in this scenario for an entire year would be around $100,000. This would be the most expensive scenario for planning purposes. The budget, however, includes these costs for half the year, figuring that it would take time for the congregation to call, have a pastor accept a call and then move to our area. Total budget impact in this half-year scenario for 2017/2018 is $50,000. Again, a different scenario, (pastor with less experience, pastor living in a parsonage in Monroe, pastor single or without children) could lower the costs.

What's the timeline?
July 9: funding included in 2017/2018 budget. If approved, then…
August-September: Open forum to discuss congregational needs (could change with Monroe decision). If agreement to move forward, then…
September-October: meeting with district President
November-December: Place call (or decide to wait for May 2018 assignment).
...more
---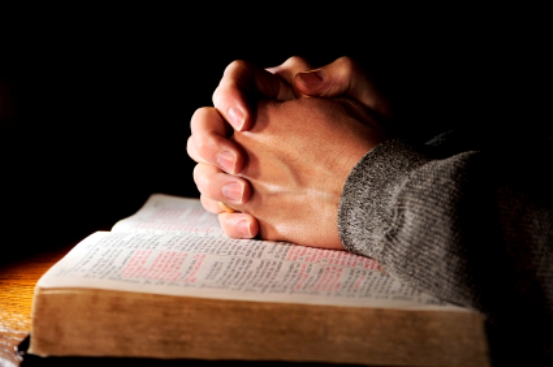 Start each week day with a short Bible reading, devotion, and prayer. Monday through Friday a devotion is provided by WELS and WhatAboutJesus.com. Missed your daily devotion? Browse the archive, which has several months' worth of devotions to uplift and encourage you with the Word.
...more
---
One hundred years is a long time. Think of all that has happened. The world has been at war. New countries have formed, while others collapsed. New technologies have developed. (Can you remember what it was like before the microwave oven and the air conditioner?) The synod has changed as well. We've grown, reaching out in countries around the world as well as throughout the United States. We've also used technology to spread the gospel even further, allowing the Holy Spirit to work in the hearts of more people.
The year 2014 marks a momentous occasion for the small church publication
Forward in Christ.
The magazine has been sharing the gospel message for one hundred years...
...more
---
All of Wels from their mobile app.
...more
Start Week: 50 - Query String:SELECT * FROM rlcnotes WHERE `issue` > 50 and volume = 5 OR `issue` > 90 ORDER BY sortorder